Why a business continuity plan can help your business
Technology is essential for any business and there'll come a point in time where a company will be struck by natural disasters, cyber-attacks and other types of disasters. Businesses that don't plan for disaster recovery and business continuity can suffer from a loss of profit and disrupted business processes.  
If a company cannot function during a disaster or recover from it quickly, they could be forced to shut down. A strong business continuity plan will lower the chances of this happening and keep your business operational. 
Business continuity plan (BCP) — the basics
A BCP specifies how a business will continue to run during a disaster. It needs to be comprehensive and should address every area of the business, including but not limited to equipment and supplies, workers' contact information, important processes and key personnel. It's also essential for employees to understand the plan so they can initiate it when needed.
A BCP needs to have a disaster recovery plan built into it. Every business uses technology and can't afford to be offline for long or lose data due to weak data protection. A disaster recovery plan will keep a business's IT systems secure and online. 

The disaster recovery plan includes: 
Hardware
Software
Customer data
Data backups and more.
By implementing a disaster recovery strategy as part of the BCP, employees can quickly return to carrying out critical business operations. This can help companies recover faster and keep their clients satisfied.
The importance of a business continuity plan
The purpose of any BCP is to make the recovery time objective (RTO) as short as possible. Businesses can be severely impacted from losing operational time. Even if a company were to go offline for a single day, think of the profits they could have made had they been able to work.
At the same time, money is not the only thing that businesses need to survive. A BCP will protect a company's reputation and make them appear reliable to others. This is important for maintaining customer relations even when a disaster strikes.
A BCP also strengthens relationships between a business and its partners. No company will want to work with a business who isn't prepared for setbacks. Creating a solid plan and having it available for stakeholders shows you are prepared for anything.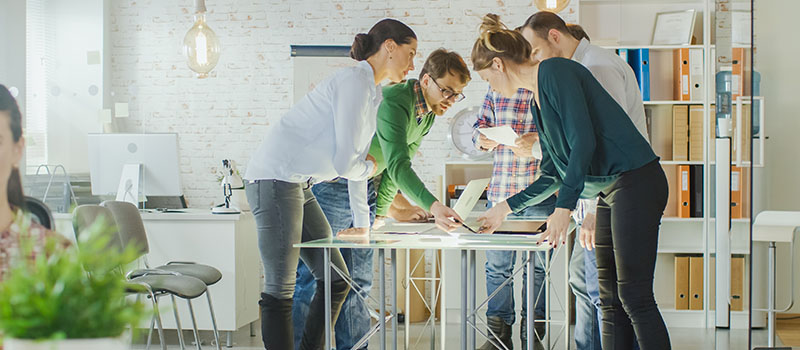 How to put a business continuity plan into action?
Creating and launching a BCP can be a monumental task, but it's not impossible for businesses of any size. The most likely threats a company will need to recover from are natural disasters, power outages, and cyberthreats.  
Technology is everywhere today. Businesses use it in numerous ways and you must keep that in mind when drafting and creating a BCP.
The basic steps of a BCP include: 
Forming a disaster recovery team who will create the plan and communicate it to all sections in the company. They'll use a business impact analysis to determine which business processes are absolutely necessary for staying afloat.The team will make decisions on what actions/preparations are needed to make sure those processes can continue during a disaster. This can include purchasing backup sources of power, storing replicates of data onto off-site servers, and more.
Having the team research and consider all kinds of threats. Natural disasters and cyberthreats are numerous in size and scale. The team should deliberate and predict how each threat will affect frontend and backend procedures.They should create a unique strategy that protects each process from the potential disasters.
Testing the effectiveness of the plan by having employees conduct drills. There can be no room for error.Have the team participate during each drill. They shouldn't be observing from the side. Experience will help them make more informed decisions about potential adjustments and oversights.
Having the team enquire about feedback throughout every stage of the process. This should be done in a group, so everyone has the chance to provide input. The recovery team should record everyone's opinions and incorporate them into a revised plan.Afterwards, they should organise a time to conduct new tests. A BCP shouldn't contain any faults.
Once the BCP is foolproof, all employees should review it and confirm their understanding by signing off on it. 
It's also a good idea to inform outside parties of the plan. A business that uses external service providers (for example, hybrid cloud models) can educate stakeholders on what the business requires from them if disaster strikes. 
Having outside contacts does more than ensure a business can continue to run. It can also provide an extra level of safety for employees. They can act as emergency contacts during physical threats, and operational support if systems are damaged or if data was stolen.