There are advantages to both cloud computing services and cloud storage. Cloud deployment allows companies to become more responsive to the demands of their customers thanks to its agility, flexibility, and speed. By shifting workloads to the cloud, organisations can reduce costs and boost productivity. Businesses can focus on their core functions and more rapidly adapt to new market opportunities as a result. 
Despite the allure of public clouds, businesses using them invariably face a problem: their data becomes increasingly dependent on a single provider. Vendor lock-in has become a significant concern for many IT leaders. 
There are other issues with adopting a public cloud-only strategy. Companies must address compliance and data protection issues in highly regulated industries, and public clouds alone cannot meet their needs. This is especially true of data and workloads. 
The data and applications businesses run and manage on their cloud of choice need to be able to be deployed, run, and managed securely and without risk of being locked in. Hybrid multi-cloud approaches offer large organisations this very benefit, allowing them to host their software, move it across to a cloud provider, and have the ability to change cloud providers in the future.
An infrastructure built with a hybrid multi-cloud architecture also offers all of the benefits of a public cloud for other IT environments. It provides visibility and control of the entire infrastructure, thus allowing enterprises to perform business and introduce their innovations to the world more securely and efficiently. 
What is hybrid multi-cloud?
New technologies mean new buzzwords such as hybrid multi-cloud – what does it mean?
A hybrid cloud is a mixture of on-premises private clouds and public cloud computing services accessed over the public internet. A hybrid cloud allows data and applications to move between the two environments consistently. A multi-cloud computing environment comprises using multiple cloud computing services from different cloud providers (including both public and private clouds), in a mixed environment. 
When using "hybrid" in connection with "multi-cloud", it is referring to an IT infrastructure that employs both on-premise infrastructure and public/private cloud services from multiple providers.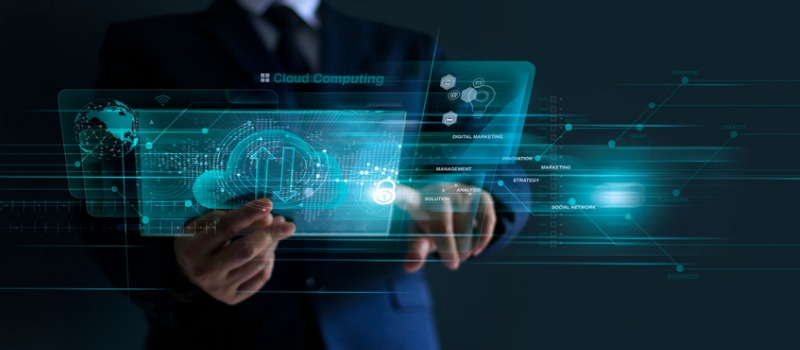 Why choose a hybrid multi-cloud strategy?
Putting together an environment that is powerful, agile, scalable, and cost-effective requires selecting the right hosting platform to match your compute resource requirements. Enterprises are increasingly turning to hybrid multi-cloud solutions to accomplish this goal.
Maintaining and leveraging the systems and data you've built over time is a sensible approach for many organisations. Hybrid multi-cloud enables you to do so while coupling it with current best practices for lowering cost and scaling with cloud services wherever and whenever appropriate. 
Avoid vendor lock-in
Organisations taking a hybrid multi-cloud approach can plan for flexibility and portability between multiple cloud providers. By transferring applications between multiple public cloud companies, organisations may take advantage of all providers' latest technologies and can choose the best-performing or most inexpensive type of cloud services for specific application workloads. 
Overcome data gravity
An outsized volume of data is stored by organisations when using a single cloud service provider. To avoid data gravity, you must use a cloud-attached storage solution that connects to multiple clouds. The simplest solutions reduce latency by hosting your data close to cloud data centres. By utilising a hybrid multi-cloud approach and leveraging cloud services from other cloud vendors, organisations can reach new locations to provide better application and data performance for their users, no matter where they are.
Optimised cost-performance 
Most organisations want to have the greatest possible performance at a budget-friendly price. With hybrid multi-cloud infrastructure, such freedom is available. For example, an organisation may choose the advantages of AWS spot instances and stable computing power at a low price and still opt to use low-priority VMs on Microsoft Azure or a private cloud.
Risk management
A hybrid multi-cloud approach provides risk management advantages. If one cloud-based infrastructure goes down or is attacked, a hybrid multi-cloud user may quickly switch to a different cloud service provider or backup to a private cloud. 
Leverage the cloud with the experts
The challenge of integrating old and new technology to bolster corporate value is what modern technology integration is all about. Using a multi-cloud hybrid approach is the best choice in this situation. This approach can offer your company the greatest benefit, but you must be aware of the difficulties and devise strategies to overcome them to do so. Talk to the cloud experts today at INTELLIWORX and take advantage of cloud innovation with a hybrid multi-cloud approach.