Technology is fast becoming the backbone of business. Regardless of size and industry, organisations are dependent on technology for almost all aspects of business operations, which means they need to think carefully about their investment and the potential negative effects that can occur from underutilization or abuse, such as the impact on customers, loss of business, and regulatory fines. 
This is where IT governance becomes important, to ensure businesses can make a return on their investments in technology as well as limit the potentially harmful impacts.
What is IT governance?
Gartner defines IT governance as 'the processes that ensure the effective and efficient use of IT in enabling an organisation to achieve its goals'. Simply put, it is a framework to align IT strategy with business strategy, to improve the overall management of IT with the goal of realising improved value from digital technology in business. 
The decision-making and oversight processes involved in IT governance include evaluating, choosing, and prioritising IT investments, as well as implementing and managing IT resources and quantifying IT's contribution to business outcomes. In many cases, a predefined industry framework is used to determine how these processes should be handled, although some businesses prefer a hybrid approach or adapt a framework to fit their unique needs and goals. 
Why implement IT governance infrastructures?
A lack of IT strategy and planning for the future could result in businesses losing millions of dollars. 
Today, organisations are subject to many regulations governing the protection of confidential information, financial accountability, data retention, and disaster recovery, and so on. Stakeholders, shareholders, and customers also hold businesses to account, which increases the pressure to meet internal and external compliance requirements. 
A structured IT governance policy can lead to better strategic decision-making, increased data ownership, increased accountability and transparency, and enhanced data security—all of which can help improve the efficiency and cost-effectiveness of your enterprise.
What organisations use IT governance?
IT functions should support business strategies and objectives in both public and private sector organisations. Any organisation in any industry that needs to comply with financial and technological accountability regulations should have an IT governance program. 
Making IT governance a priority benefits businesses in a number of ways:
Boosting your existing business operations to enhance efficiency and processes by ensuring unification of IT and business strategies.

Create better insights into workplace processes, by looking at whether your current IT infrastructure is operating as intended and adding value to your business.

Brings into sight new technology and whether these solutions would create more opportunities to grow your business.

Encourages best practice for compliance and regulation, and reassures stakeholders and customers your business is taking responsibility for data protection and cybersecurity.

Encourages maximum return of investment in your IT environment and ensures no resources are wasted and are cost-effective solutions. 
Setting up a comprehensive IT governance program requires a great deal of time and effort. Smaller businesses may utilise only the most basic IT governance procedures, whereas larger, more regulated organisations will opt for a comprehensive IT governance program.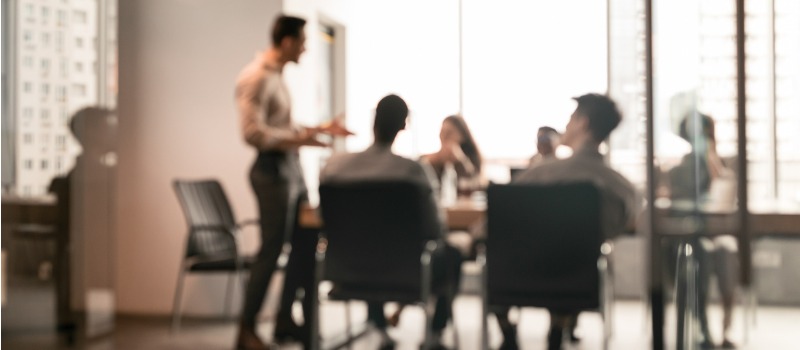 How do you implement an IT governance program?
Industry experts have created frameworks that are simple to use and have been used by thousands of organisations. Frameworks often include implementation guides to help organisations implement an IT governance program smoothly. 
The most commonly used, vendor-neutral frameworks are:
ITIL 
The Information Technology Infrastructure Library (ITIL) is the framework for IT service management, and its aim is to ensure core processes of a business are supported by IT. ITIL comprises five sets of management best practices: service strategy, design, transition, operation and continual service improvement.
COBIT 
Control Objectives for Information and Related Technology (COBIT) is less IT specific and focuses on regulatory compliance, risk management and aligning IT strategy optimally with company or organisational goals. 
ISO 27001 
ISO 27001 is the international standard that supports the deployment of information security management systems (ISMS). It lays out guidelines and general standards for establishing, managing, enhancing, and operating information security management in an organisation. 
FAIR 
Factor Analysis of Information Risk is a relatively new model that helps organisations quantify risk. Its primary focus is on operational risk and cybersecurity. 
Choosing the right IT governance framework
IT governance frameworks are designed to help you evaluate how your IT department is performing, what key performance indicators management cares about, and how much value IT contributes to the company as a result of its investments. 
When reviewing the different IT governance frameworks, consider which seems to be a natural fit for your business, stakeholders, and customers. Some frameworks can complement each other, and some businesses will adapt a framework to fit their individual needs and goals. An effective IT governance framework requires all stakeholders to be involved and committed to implementing all the necessary elements to build and sustain it. 
Talk to the IT consultants at INTELLIWORX today and find out how they can assist your organisation with designing, implementing, and maintaining an appropriate IT governance framework for your business.