One of the most popular office suites around the world, Microsoft Office 365 is easy to use and has a wide range of applications.It is the cloud-based subscription version of the popular productivity suite Office 365, with the same core programs and apps such as Microsoft Word, Excel, PowerPoint, Outlook, OneNote and more productivity tools and apps to add on depending on the subscription plan you choose for your business needs. 
With Microsoft 365 businesses can be more agile and flexible. This in turn enhances their productivity as well as collaboration between employees. The inclusion of cloud storage and mobile apps allows employees to communicate with one another in real-time, and share files remotely at any given time from any location or on-site at your office. 
An important aspect of Microsoft 365 is how to manage user accounts for your business data to be secure and productive; without proper setup and maintenance, it can put your company's security at risk. 
Why choose Microsoft 365?
For an organisation to be efficient, employees must be able to create, collaborate and communicate seamlessly. Accessing tools that allow people to do their jobs easily from anywhere makes any organisation more effective in their sector of the economy. 
The Office 365 suite is cloud-based which makes accessing the full-featured experience on any device that can connect to the internet possible. The availability of the applications on any device gives your team the flexibility to work from anywhere. You can upgrade your team's collaboration and communication capabilities with Office 365, easily setting up conference calls, sharing documents, and keeping everyone up to date with email notifications.
Office 365 is available on a month-to-month subscription basis which means that there are no long-term contracts or commitments. Additionally, the software is usually updated regularly, ensuring you have the most up-to-date features and security measures in place. You also don't have to worry about updating the software or maintaining the system, as that's all done remotely by Microsoft. Office 365 offers a variety of benefits, regardless of your company's size or industry. With the right combination of services, your company can achieve more success and productivity through collaboration.
Why manage your M365 user accounts?
Poor management of Microsoft 365 user accounts can make your organisation vulnerable to data breaches and cybersecurity attacks. 
One of the more common causes of data breaches is employee error, whether they accidentally send personal information to the wrong recipient or open a malicious link in an email. This demonstrates how important it is to have robust account management over users, to ensure there is less chance of your employees making a simple but costly error.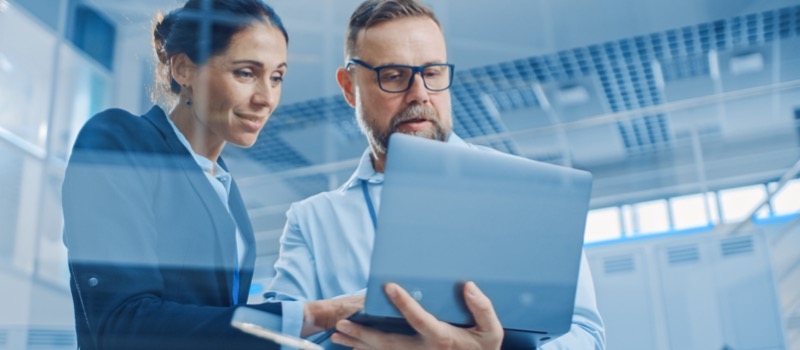 How to manage Microsoft user accounts
Management of Microsoft 365 user accounts is available once you purchase Microsoft 365. IT admins can choose from several options depending on organisational needs and how they want to create and manage user accounts:
To access Microsoft 365 Admin Centre, sign in to Office.com using your work account, then look for the app launcher and select "Admin". 

Azure Active Directory Admin Centre is the tool that administrators use to manage users and groups because it has more features than Microsoft 365 Admin Centre. 

PowerShell provides the option of automating various tasks from the command line, like adding users and managing their subscriptions. 
With Microsoft 365, your business can take advantage of built-in security features like multi-factor authentication and encryption. However, your M365 user accounts settings can also be managed in different ways.
Admin can use the Microsoft 365 admin centre to create user accounts, and account password settings, manage access rights and permissions for users, manage licence and subscription payments, check service health or generate service requests. 
Deleting a user is as easy as going to the admin page or Powershell. But if you use directory synchronisation, your only option when it comes to deleting an account is local Active Directory. 
Administrator roles vary, including billing administrator, password administrator, service administrator and user management administrators. The person signing up for Microsoft 365 holds the global administrator account. Administrators should only log into their administrative accounts when necessary with separate accounts used for regular tasks. 
Effectively manage your Microsoft 365 user accounts
Regardless of the size of your business, managing your Microsoft 365 user accounts is important but doesn't have to be difficult. Contact the Gold Certified Microsoft experts at INTELLIWORX today and ensure your business is leveraging the best from your Microsoft 365 plan.