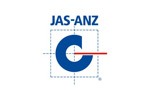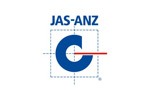 Protect your digital assets with a leading managed SOC provider
Digital assets are making your business more transparent and accessible to the world. But what happens when these digital assets are attacked? It is important for your business to take precautions against cyber-attacks so that you can protect not only your critical data and digital assets but also your company.
The best way to keep data safe is by having a security plan in place. A comprehensive security plan will include protecting your infrastructure, managing passwords, updating software, protecting customer data, and much more. It is also important for all employees to be aware of potential threats and be trained in how to respond in the event of an attack.
The need for SOC as a service is rapidly increasing as digital assets grow and more businesses work remotely because protecting your digital assets is no longer easy to manage on your own.
As a leading managed SOC provider, we can help you to stay ahead of cyber security threats, network security risks, social engineering attacks, and other attacks or threats that have the potential to take down your business or damage your bottom line.
Our managed SOC services provide many benefits when compared to in-house solutions because they include 24/7 threat monitoring, faster incident response time, global threat intelligence community monitoring, and more.
World class managed detection and response from a team of security analysts
Security experts are vital to the success of any company because they are responsible for staying on top of any potential threats or breaches. The threat landscape is constantly evolving and that is why companies need adequate managed detection and response services.
Our team of security analysts can monitor your networks, identify potential threats, discover new malware variants, analyse malware samples, create security policies, define rules for data segmentation and secure system design, and provide protection against advanced persistent threat attacks – all while ensuring you meet compliance standards through the use of enterprise-grade tools. This means that you can have peace of mind knowing that there is always someone you can call if your network is attacked.
With such a wide variety of security threats and risks, it is not easy to keep your enterprise safe. But with our SOC team, you won't have to worry about these dangers.
The best thing about our SOC team is that they are constantly monitoring and updating your security systems and policies. They also work in tandem with your in-house IT staff to make sure that you always have the latest updates and patches to your network.
With our SOC team, you can trust that we will be there for you when it matters most and make sure your IT environment is always secure.
Comprehensive managed security services for your enterprise
As an enterprise, it is your responsibility to ensure that digital security threats are mitigated, and your business performance is not impacted. Security teams should proactively hunt for threats and use appropriate technologies to keep your enterprise safe.
Our security team will ensure that your network infrastructure is protected from daily cyber threats and attacks, and we provide event management services to ensure that all incidents are handled in a timely manner.
Equipped with the latest security technologies, our security operations centre can take on the responsibility of threat hunting and threat detection with ease, so your enterprise can avoid any security incidents that could ultimately damage your bottom line and your business.