Azure Migration Consultants
Migrate to the cloud easily and securely under the guidance of certified experts for businesses and enterprises across Sydney & greater NSW.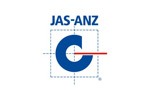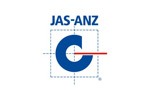 Cloud-migration support from experienced Microsoft partners
With a well-documented roadmap and a cost-effective framework, you can migrate to the cloud with confidence using INTELLIWORX as your trusted Microsoft partner. We will show you exactly what tools you need to move applications data and infrastructure, while also helping you understand how to leverage the power of Azure to achieve your business goals.
If you need help evaluating, optimising, or managing your Azure migration, trust us to provide you with the perfect end-to-end solution that ensures you get the most out of your investment.
Experts in Azure cloud migrations
Superfast deployments backed by a proven methodology

Reduce your risks with our data compliance expertise

Manage costs and reach profitability faster
Take control of your cloud
Microsoft Azure cloud migration experts in Sydney
Get world-class cloud migration support from our team of experienced Microsoft Partners based in Sydney. INTELLIWORX Australia's Sydney team is available around the clock to help you leverage the power of Azure to achieve your business goals and trim your cloud spend more quickly.
Because each business is different, we'll tailor our services to your business, creating specifically optimised strategies for you.
If you're looking for a Microsoft-certified Sydney-based cloud migration expert that is passionate about your business and available to provide support round the clock, contact us today.
Collaborate with passionate cloud experts
If you want to leverage the cloud to achieve your business goals but don't know where to start, we're here to help you.
With our IT experts team and a proven, cost-effective framework, we can help you navigate the complex aspects of cloud migration with peace of mind. We'll offer you a clear documented roadmap, showing you exactly where you are every step of the way. Cloud migration couldn't be easier.