What do Managed IT Services cost in London?
Get predictable IT Support pricing at a fixed price each month. 
Reliable, stable, and custom IT support that helps you realise your business goals
Focus on strategic business goals
Scale effortlessly with fewer overheads
Improve infrastructure compliance
Pay for only what you need
Streamline business operations
Help your business flourish and get it to where it needs to go with a better approach to IT support in London
IT support is a vital part of any business. But the fact that it is a vital part of any business does not make it easy to manage.
It is essential to have a system that works for you, and you need to be able to trust that system and know that it will be there for you when you need it – without fail. That is why INTELLIWORX IT support offers a fully outsourced service; we know the importance of supporting your business, and we recognise the importance of having your business working for you in return.
Our dedicated team of IT experts are here to help your business succeed, with our IT support services designed to help your business operate at its fullest potential. Our solutions will help you achieve more with less, while driving down costs as you scale with our managed IT services.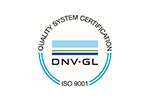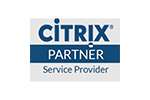 Contact us today on 020 3051 4590 or click below to see how INTELLIWORX Managed Services can help your business.