We take care of your IT, so you can take care of business
Let our team of experienced professionals take care of all your IT needs, from day-to-day maintenance to long-term strategy, so you can focus on what matters most: your business.
One team, providing endless benefits
IT management with guaranteed results
At Intelliworx, we offer comprehensive managed IT services designed to alleviate the burden of technology management for SMBs. Our dedicated team of experts will take care of all your IT needs, allowing you to focus on your core business objectives. With our managed IT services, you can enjoy the benefits of a proactive and efficient IT infrastructure that supports your growth and enhances productivity.
Our managed IT services encompass everything from network and infrastructure management to cybersecurity solutions, cloud services, data backup and disaster recovery, IT helpdesk and support, IT consultancy, and endpoint management. By outsourcing your IT management to us, you can leverage our expertise and industry best practices to streamline your operations, optimise performance, and stay ahead of the competition.
Outsourcing IT = Outsmarting problems
Outsourcing your IT management to Intelliworx provides numerous advantages for your SMB. By partnering with us, you gain access to a dedicated team of IT professionals who will oversee and maintain your technology infrastructure. This allows you to offload the responsibility of managing complex IT systems, freeing up your internal resources and enabling them to focus on core business activities.
Our outsourced IT management services ensure that your systems are regularly monitored, updated, and secured. We proactively identify and resolve issues before they impact your operations, minimising downtime, and maximising efficiency. With Intelliworx as your trusted IT partner, you can benefit from industry-leading solutions and a seamless IT experience that supports your business growth.
Making IT management easier - together
Intelliworx offers co-managed IT services that provide a collaborative approach to IT management. We work hand in hand with your internal IT team, combining our expertise and resources to create a powerful synergy. Our co-managed IT services enable your in-house IT professionals to focus on strategic initiatives while we handle routine tasks, monitoring, and support.
By leveraging our co-managed IT services, you can tap into our extensive knowledge and experience. We assist in optimising your IT infrastructure, implementing industry best practices, and ensuring your technology aligns with your business goals. With our collaborative approach, you benefit from a well-rounded IT strategy and enhanced operational efficiency.
Robust support for growing businesses
We understand the critical role of IT support in keeping your business running smoothly, so our business IT support services are designed to provide prompt and reliable assistance whenever you need it. Our skilled help desk professionals are available 24/7 to address your IT issues, from troubleshooting software and hardware problems to providing guidance on IT solutions.
By partnering with us for business IT support, you gain access to a team of dedicated experts who understand the unique IT challenges faced by SMBs. We prioritise quick response times, ensuring minimal disruption to your operations. Whether you require remote support or on-site assistance, we have the resources and expertise to deliver exceptional IT support tailored to your specific needs.
Design for security. Deploy with confidence.
Managing and securing endpoints, such as desktops, laptops, and mobile devices, is crucial in today's digital landscape. Intelliworx offers comprehensive endpoint management services to safeguard your business from potential threats. We employ advanced tools and strategies to manage, monitor, and protect your endpoints, ensuring data integrity and minimising the risk of security breaches.
Our endpoint management services include software deployment, patch management, antivirus and malware protection, data encryption, and remote monitoring. With Intelliworx's expertise in endpoint management, you can ensure that your devices are optimised, secure, and compliant, allowing your employees to work efficiently and securely from anywhere.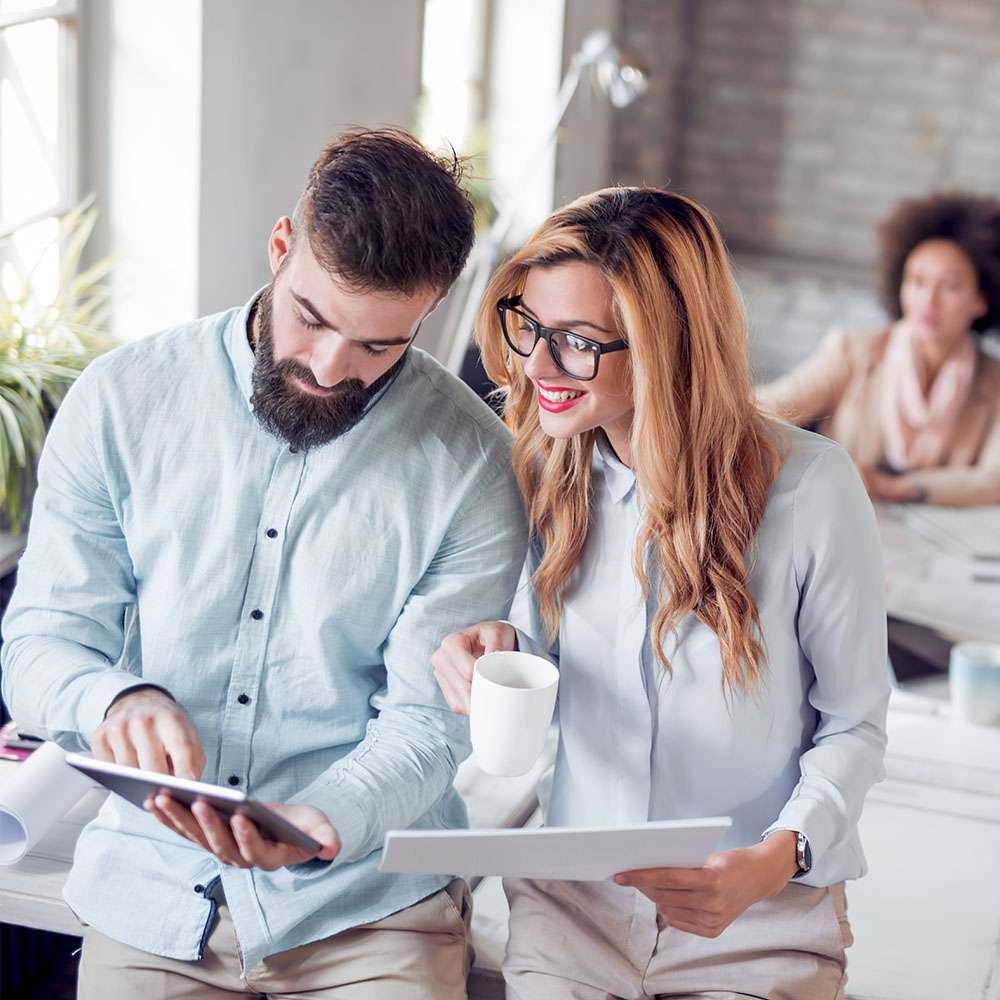 Smarter IT… Powered by Intelliworx
At Intelliworx, we pride ourselves on delivering exceptional managed IT services tailored specifically to the needs of small and medium-sized businesses (SMB). Our comprehensive range of services covers all aspects of IT management, ensuring that your technology infrastructure remains secure, efficient, and aligned with your business objectives.
We understand that every business is unique, which is why our approach revolves around customisation. Our team of certified professionals takes the time to understand your specific requirements, challenges, and goals. We then design and implement personalised IT solutions that address your unique needs, enabling you to leverage technology as a strategic asset for growth and success.
With Intelliworx as your managed IT services provider, you can benefit from enhanced security measures that protect your valuable data and sensitive information. Our proactive monitoring and threat detection systems work around the clock to identify and mitigate potential risks, ensuring that your business remains resilient in the face of evolving cyber threats.
We also offer scalable and flexible solutions that can adapt to your changing business needs. As your business grows, we can seamlessly scale your IT infrastructure, ensuring that it continues to support your operations effectively. Our cost-efficient approach helps you optimise your IT investments, minimising downtime, and maximising productivity, all while staying within your budget.
We also provide expert advice and guidance on IT strategy, technology roadmaps, and infrastructure planning, helping you make informed decisions that drive your business forward. Our goal is to empower your SMB with the right technology solutions, enabling you to stay competitive in today's fast-paced digital landscape.
Get in touch with the team today to discover how our tailored managed IT services can elevate your SMB's technology infrastructure to new heights.