Work with a Microsoft Consulting Partner in London, United Kingdom
Increase your ROI with optimised Microsoft services. Upgrade your IT strategy, migrate easily, update your infrastructure, and provide support for your team.
Let us help you create a strategy that serves you – both now and in the future
What our clients say…
INTELLIWORX has been our IT service provider since October 2018 and in that time have performed extremely well. Their service levels have been excellent, and they are always looking to provide high level solutions for our IT requirements. I would have no hesitation in recommending them to companies looking for an IT service provider. 
Andrew Kew CEO  |  SHINE for Kids
We have been with INTELLIWORX for a long period of time, and we have found the staff to be professional and proficient at all times. We can highly recommend INTELLIWORX for your IT needs 
James Hill  |  Manager Accountancy firm  in the Norwest Business Park 
Microsoft 365 Business & Enterprise. Advance your Security.
Protecting your reputation while keeping your organisation, data, and employees secure is no easy task. With our planning, implementation, and management expertise for Microsoft Business 365 Business & Enterprise, you get advanced security features that provide a secure, yet flexible environment for your organisation.
Microsoft 365's advanced security features give you the tools you need to protect your organisation, users and data through threat management and Advanced Threat Protection, Threat Intelligence, Auditing and Advanced Security Management.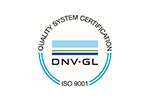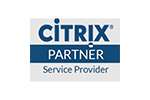 Contact us today on 020 3051 4590 or click below to see how INTELLIWORX Managed Cloud Services can help your business.