Thanks to the COVID-19 pandemic and the rapid shift to working from home that followed social distancing restrictions around the world, Microsoft Teams quickly became the most popular communication and collaboration platform and was instrumental in keeping businesses functioning and productive. 
Despite how rapidly its user base has grown, MS Teams hasn't been smooth sailing for those who rely on it. In fact, the influx of new users and the new features being rapidly added meant that many people came up against MS Teams issues on a regular basis. For the most part, these issues are easily resolved and your business can go on to enjoy the unsurpassed value and ease of MS Teams to enhance productivity and collaboration. 
Here's a list of 6 of the most common Teams problems and tips to fix them:
Webcam and microphone issues
A common issue for Teams users is a nonfunctioning webcam or microphone when in a Teams meeting or call. The first step to resolving this problem is to check your hardware and ensure everything is plugged in properly. Once you have checked all connections and plugged everything in, restart Teams. 
If you can't solve your issue with the above suggestion, it could be an issue with your software. Ensure that your microphone and webcam are both switched on while on a call. If you are on a new call and see a toggle button for both the webcam and the microphone, enable permissions in Teams if you are still having issues:
If you are a Windows user, open a search window, type webcam, and ensure that "Allow Desktop Apps to Access Your Camera" is turned on. 

Mac users can accomplish a similar process by going to System Preferences, and selecting Security, Privacy, and Camera. 
Inability to create new Teams
The most valuable function of Microsoft Teams is creating custom teams where you can share information and have discussions specific to departments or projects. However, some Teams users have experienced issues when creating new teams. It might be a deliberate business policy to not allow employees to create new groups or teams. If you can't create a new team, contact your IT department to see if they can help.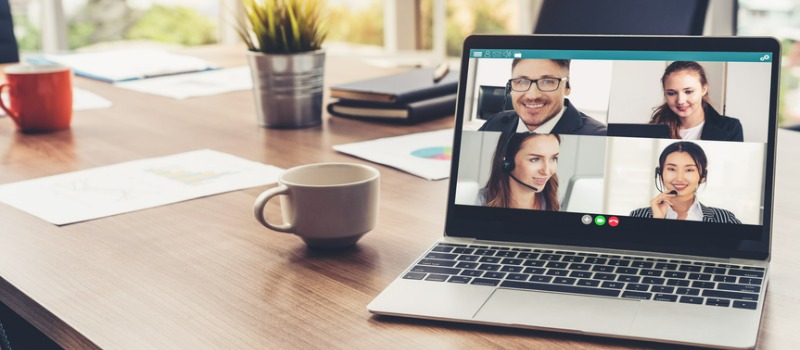 Only see older chats and messages
An issue that Teams users frequently face is being unable to see the latest messages and conversations. This could mean restarting Teams to see if this resolves the issue. The method of restarting Teams varies slightly depending on which operating system you are using. 
To fully quit Teams for Windows users, right-click the Teams icon and select "Quit." This prevents issues that arise from simply closing the window that it is occupying. 

To quit Teams on a Mac, find the Teams icon in your dock, right-click it, and select "Quit." Reload Teams after you've done so, and you should see the latest updates. 
Not receiving any notifications
As remote communication has become more prominent than ever, notifications have become crucial to ensuring that projects and tasks don't get neglected. Some Teams users have found that they are no longer receiving notifications. If this happens, it is possible the permissions for Teams have been altered, and you will need to verify to see if the Teams app has the appropriate settings enabled. 
To start with, click on your profile photo and choose "Settings," then "Notifications." The Teams web app has a slightly different method for enabling notifications. When the app opens, you will receive a prompt at the bottom right corner asking if you want to receive notifications. You must turn them on.
Login errors
You may be denied access to Teams because of a login error, not because of a glitch. Be sure to double-check your login credentials first. If you can't log in, you may receive an error message such as: 
0xCAA20003: Authorisation problem

0xCAA82EE2: Request timed out

0xCAA20004: Request requires approval
Make a note of your error code and get in touch with your IT department and they should be able to help you get access to Teams. 
Teams keeps freezing
If the Teams app keeps freezing, force quitting the app and re-launching should help. The tried-and-true "Ctrl, Alt, Delete" approach is your ally here, so look for Teams in the Task Manager and click End Task. If that doesn't solve the problem, try using the web browser application as a temporary workaround until your IT team can resolve the issue. 
Get more from Teams with the Microsoft experts
Microsoft Teams offers unified communication and collaboration capabilities to ensure your business is always operating efficiently and productively. INTELLIWORX are Microsoft Teams experts and can assist your company in selecting which features and tools are ideal for you, and then designing a custom solution to suit your requirements. We provide Microsoft Teams consulting services, as well as implementation and support, to help you benefit from this powerful communications platform. Contact INTELLIWORX today.