Expert Microsoft Teams Managed Services
Better connections. Better collaboration. Better communication - for Teams
From improving team communication to file sharing and document collaboration, our services make it easy for teams of all sizes to work more productively and get the most out of Microsoft.

Supercharge your team and your business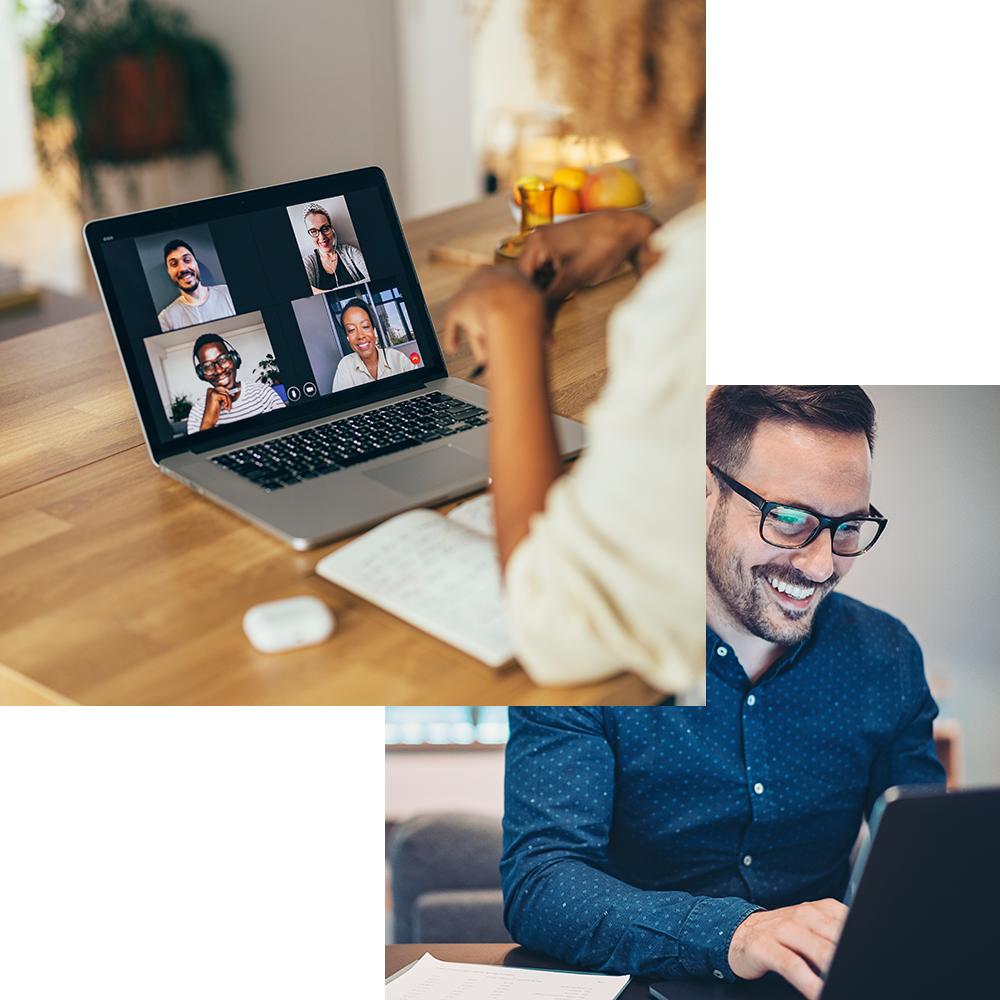 Make your teamwork easier than ever
Microsoft Teams is a powerful online collaboration tool that brings teams together, no matter where they are located, and we can help you harness the full potential of your Microsoft Teams investment. Our expert consultants understand the intricacies of the platform and can guide you through its implementation and customisation to meet your unique business needs.
With Microsoft Teams, you can streamline communication and information sharing, improving collaboration and productivity across your organisation. Teams offers a wide range of collaboration features such as instant messaging, file sharing, and real-time co-authoring, enabling seamless collaboration and fostering a culture of teamwork – even if colleagues choose to work from home, or you have an entirely remote team. Our team will work closely with you to understand your specific requirements and tailor the Microsoft Teams solution to align with your business objectives. Together, we can empower your teams to communicate, collaborate, and succeed like never before.
Unified communications for every Team
Teams calling is a game-changer for businesses, providing a unified communication solution within the Microsoft Teams environment. Intelliworx can assist you in optimising Teams calling, ensuring seamless integration with your existing phone systems and crystal-clear audio quality. Whether it's setting up direct routing, configuring call routing rules, or implementing advanced features like voicemail transcription, our consultants will customise Teams calling to suit your specific requirements.
With Teams calling, your organisation can simplify communication channels, eliminate the need for separate phone systems, and reduce costs. Whether your team is working remotely or in the office, Teams calling ensures that everyone can stay connected, collaborate effectively, and reach out to colleagues and clients with ease. Our expertise in Teams calling will ensure a smooth implementation and provide ongoing support, so you can focus on your core business while enjoying the benefits of efficient and reliable communication.
Seamless integrations to make your team work better together
Microsoft Teams offers a wide range of apps that can transform your collaboration experience and boost productivity. As a leading Microsoft Teams consultant, Intelliworx specialises in helping businesses leverage these apps to streamline workflows and drive efficiency.
Our team of Microsoft-certified experts understands the power of Microsoft Teams apps and their potential impact on your organisation. We work closely with you to identify the most relevant apps from the Teams marketplace that align with your specific business needs. Whether you require project management tools, CRM integrations, or industry-specific applications, we can recommend and assist in seamlessly integrating these apps into your Teams environment.
By harnessing the capabilities of Microsoft Teams apps, you can customise and optimise your collaboration platform to suit your unique requirements, enabling you to streamline processes, automate tasks, and enhance communication within your team. Our team provides comprehensive support, ensuring that your chosen apps are effectively deployed, updated, and maintained. With our expertise, you can unlock the full potential of Microsoft Teams apps and empower your team to work more efficiently, saving time and achieving better outcomes.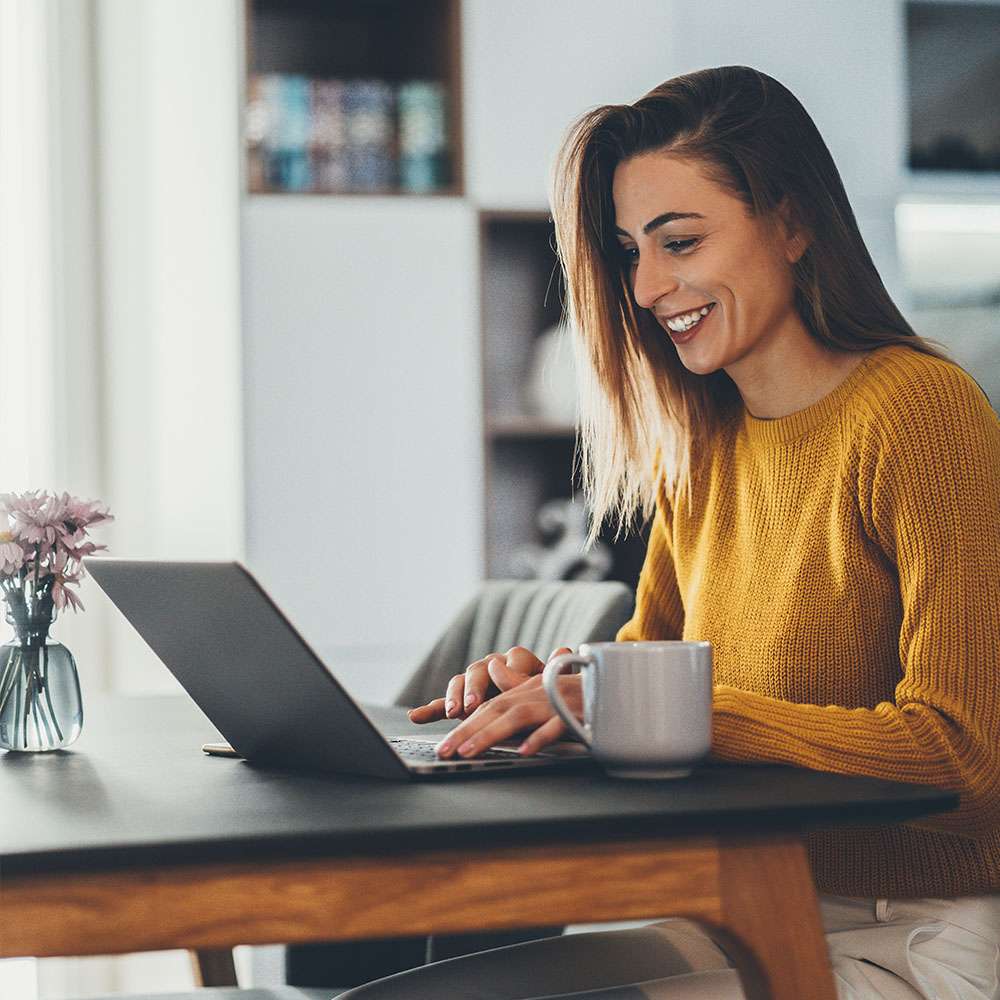 Help your Teams get together. Virtually.
Microsoft Teams meetings have revolutionised remote collaboration, but users often face challenges when it comes to effectively utilising the platform's meeting capabilities. Luckily, we excel in providing bespoke Microsoft Teams consulting services, specifically designed to address these difficulties and enhance the overall meeting experience for businesses.
We understand the complexities that can arise when conducting virtual meetings, ranging from technical glitches to users grappling with the diverse array of meeting features. Our team of seasoned Microsoft Teams experts is dedicated to guiding you through these challenges, ensuring seamless and successful virtual meetings. From assisting with the setup and configuration of meeting settings to troubleshooting audio and video issues, our Microsoft Team Managed Services are here to empower your team with the necessary skills to fully leverage the potential of Microsoft Teams meetings.
We also recognise the importance of engaging participants and managing larger-scale online meetings. Drawing upon our expertise, we can help you unlock the interactive features offered by Teams meetings, such as screen sharing, chat functionality, and interactive whiteboards. By harnessing these capabilities, we enable you to create captivating and collaborative virtual experiences. Our tailored consultancy services empower you to deliver impactful presentations, facilitate dynamic brainstorming sessions, and foster active participation among meeting attendees.
Expertise to make your productivity goals a reality
We bring a unique combination of expertise, dedication, and tailored solutions to help you unlock the full potential of Teams and achieve your business goals. Here's why partnering with Intelliworx is the right choice:
Specialised Knowledge: Our team of certified Microsoft Teams experts possesses deep knowledge and extensive experience in implementing and optimising the platform for businesses of all sizes.
Customised Approach: We understand that every organisation is unique. That's why we take a personalised approach, tailoring Microsoft Teams to align with your specific business requirements and workflows.
Seamless Transition: With INX by your side, transitioning to Microsoft Teams is smooth and hassle-free. We handle the implementation process, ensuring a seamless integration with your existing systems and minimising disruption.
Ongoing Support: Our commitment doesn't end with implementation. We provide continuous support, addressing any issues or questions that may arise, and keeping your Teams environment up to date with the latest features and enhancements.
Training and Adoption: We offer comprehensive training programs to ensure your team members are equipped with the skills and knowledge to make the most of Microsoft Teams. We help drive adoption and maximise user engagement.
Scalable Solutions: Whether you're a small business or a large enterprise, our scalable solutions ensure that Microsoft Teams grows alongside your organisation, accommodating your evolving needs and expanding collaboration requirements.
With Intelliworx as your Microsoft Teams consultancy partner, you will have a Microsoft Gold partner and trusted advisor committed to optimising your Microsoft experience. Our tailored approach, comprehensive support, and expertise empower you to enhance collaboration, boost productivity, and drive business success.
Technology solutions - tailored to you
The Intelliworx team understands that no two businesses are the same – and neither are their IT needs. So, our Microsoft Teams Managed IT services are tailored to your business, ensuring technology solutions that fit your unique needs. And as a Microsoft Gold partner, we add significant value by leveraging our expertise in Microsoft technologies for your benefit.
Our partnership with Microsoft demonstrates our commitment to excellence and enables us to deliver exceptional solutions. With in-depth knowledge and experience, our skilled professionals optimise Microsoft platforms like Office 365, Azure, SharePoint, and Dynamics 365 to align with your goals while ensuring your entire IT environment is running at peak performance.
Our comprehensive managed IT services cover network infrastructure, cybersecurity, cloud computing, expert IT support, and more, ensuring efficient systems that enhance productivity. But beyond implementation, maintenance, and management, we provide proactive recommendations and strategic guidance, helping you make informed decisions that drive innovation.
Get in touch with the Intelliworx team today to learn more about how we can add value to your business.