Unleash the Power of Your Technology Stack
Our managed IT services provide expert support to help you get the most out of your existing technology, while increasing reliability and scalability.

Your business deserves the best. We make sure you get it.
Optimise your operations and maximise your success
Technology is advancing at a rapid pace, and you need to stay ahead of the curve. With our expertise, we can help you navigate through the complexities of modern business and provide you with the tools and resources to help your company grow. We understand the importance of staying competitive in today's market and are here to help you make sure that your business is up to date with the latest advancements in technology and that your IT environment and business are secure and efficient.
Our proactive approach to IT management means that you can rest easy knowing that your business is in good hands. We provide 24/7 monitoring, maintenance, and support to ensure that your operations are running smoothly, and your data is secure. With our help, you can be sure that your business will be successful for years to come.
Move your business forward with confidence
Growing a business is hard work and finding the right services, solutions, and people can be a challenge. With our help, you can focus on what you do best while we take care of the rest.
Intelliworx has been helping enterprises of all sizes and in all industries achieve their goals for many years. We offer a wide range of managed IT services, including cloud services, cyber security, device management, unified communications, business continuity, managed IT support, Microsoft and Office 365 services and support, proactive monitoring and more. We can help you with the technology you need to achieve your business objectives and the people you need to keep it functioning.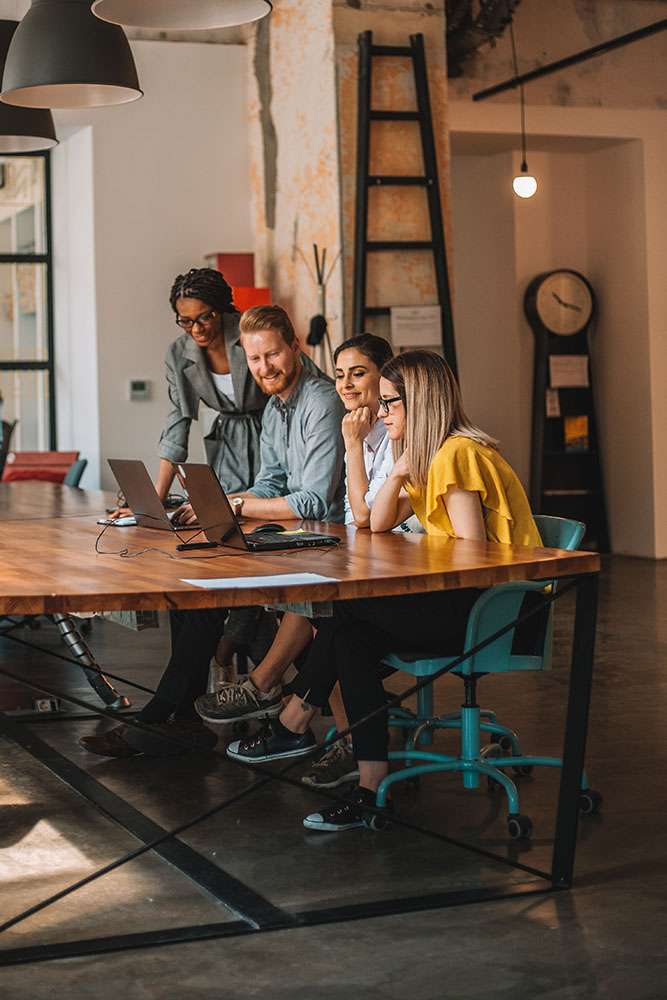 Worry-free protection when you need it most
As a business owner, you have a lot to worry about. But with our managed IT services, you don't have to worry about your IT or network infrastructure. We provide proactive monitoring and maintenance of your entire IT environment so that you can focus on the more important things.
Our service level agreements (SLA) are designed to provide you with the peace of mind that your technology will continue to work flawlessly. So, whether you have one computer or thousands of servers, we can help you get the most out of your technology assets.
We offer flexible managed service packages that are tailored specifically to your unique needs and budget, and our team is committed to providing quality service at competitive prices.
Now is the time to take your technology infrastructure to the next level.
Unify your security and enhance stability
In today's digital age, it is essential to have a unified security system in place. With our managed IT services, you can rest assured that your business is secure and protected from any external threats. We will provide you with centralised applications and servers that help to unify your security system and enhance the stability of your network.
Our team of elite IT professionals can offer support to your in-house IT team or provide full-service support depending on your needs. We also offer customised solutions that are tailored to your specific requirements, so you can be sure that you are getting the best security system for your business.
No matter what your security needs are, we can help you protect your business and keep it running smoothly.
Conquer your IT chaos with holistic solutions
No matter the size of your enterprise, you can benefit from our holistic managed IT services. Our team of experts will assess your current IT infrastructure and develop a comprehensive plan to help you achieve your technology goals. We will provide end-to-end solutions that are designed to simplify and streamline your IT environment, so you can focus on what matters most — growing your business.
We understand that no two businesses are the same, which is why we offer customised solutions that are tailored to your unique needs. Our holistic approach helps ensure that all the pieces of the puzzle fit together seamlessly and create an efficient system for optimal performance.
With Intelliworx managing your IT, you can conquer any IT chaos and pave the way for success.
Powering your technology. Elevating your business.
As a leading Microsoft Solutions Partner and managed service provider in Sydney, we are dedicated to providing you with the best IT solutions for your business. Our team of experienced professionals will provide you with the power and support you need to help your business reach its full potential.
We understand the importance of having reliable and secure technology, which is why we offer comprehensive solutions that are tailored to your specific needs. Our solutions can help improve efficiency and reduce costs, so you can focus on growth while we keep your business running smoothly.
At Intelliworx, our goal is to empower your business with the technology it needs to succeed. We strive to provide comprehensive and high-quality service offerings that meet all of your information technology requirements and exceed expectations. So, if you're looking for enterprise managed IT services in Sydney or anywhere across Australia, get in touch with the Intelliworx team today.