Cybersecurity Consultation Services
Create a secure IT environment for your business to thrive
Intelliworx provides businesses with the highest-level of protection, backed by a team of experts who are dedicated to keeping your data safe.

A brighter future begins with better security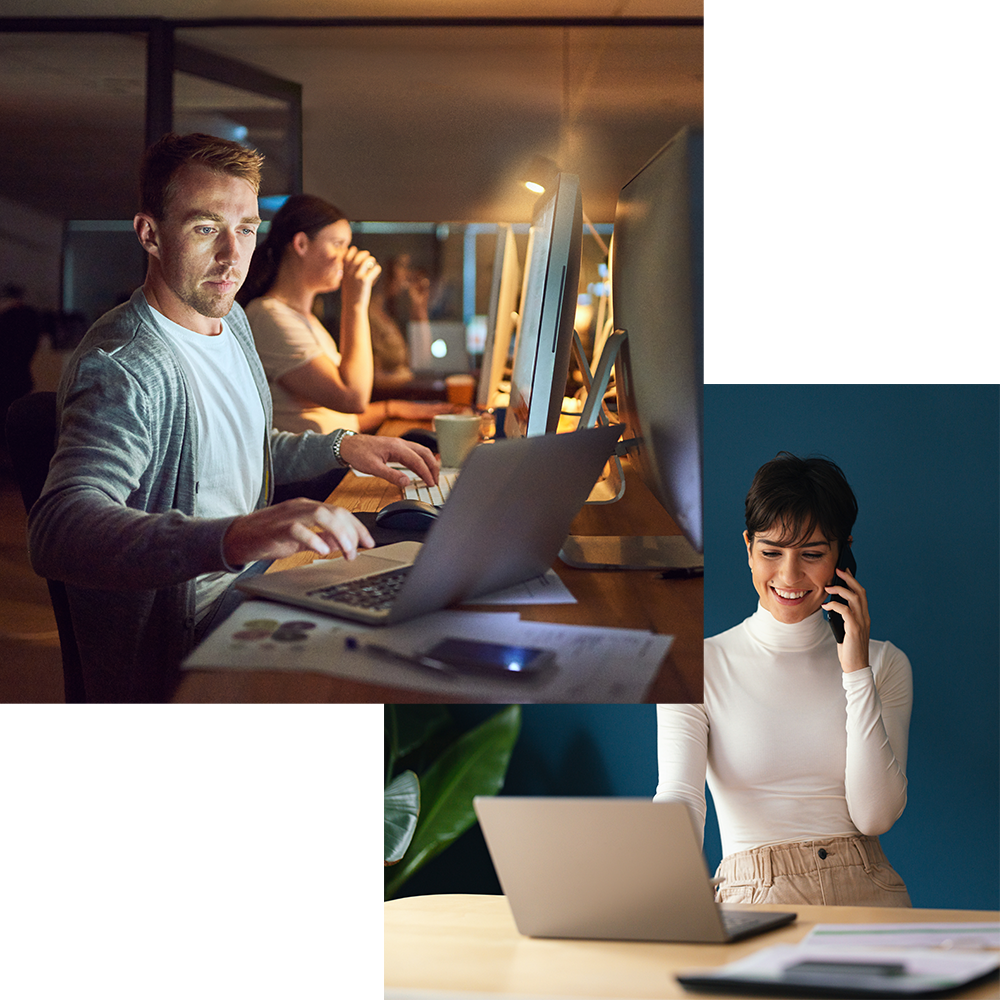 Your people are your first line of defence
Cyber security is an ever-evolving field, and it is essential to ensure that your security practices are creating a security-minded culture among your team. Our cyber security consulting and managed cyber security services can provide the guidance and support to ensure your team has the security awareness needed to protect your business from the inside out.
By providing your team with the right tools and resources, they can be empowered to make secure decisions and better protect your business and client information. Our team of cyber security consultants and engineers are experienced in developing tailored security solutions that meet the specific needs of Australian enterprises. We can help you identify and address any weaknesses and provide guidance on best practices to ensure your team is well-equipped to protect against any potential threats.
Build resiliency now to protect your future
Being resilient and proactive in the face of security threats is essential for any organisation. With our managed cyber security services we can help you develop practical policies that are tailored to your business and industry needs. These policies will provide guidance on how to effectively manage cyber security threats, as well as how to respond to any incidents that may occur.
We can also provide support in designing and implementing security tools, such as firewalls, intrusion detection systems, robust network security and malware protection solutions. This will help ensure your data is protected from external threats while providing you with the visibility needed to detect any suspicious activity or potential breaches. Our team will also provide guidance on best practices for staying secure, such as password management, multi factor authentication, encryption, and authentication.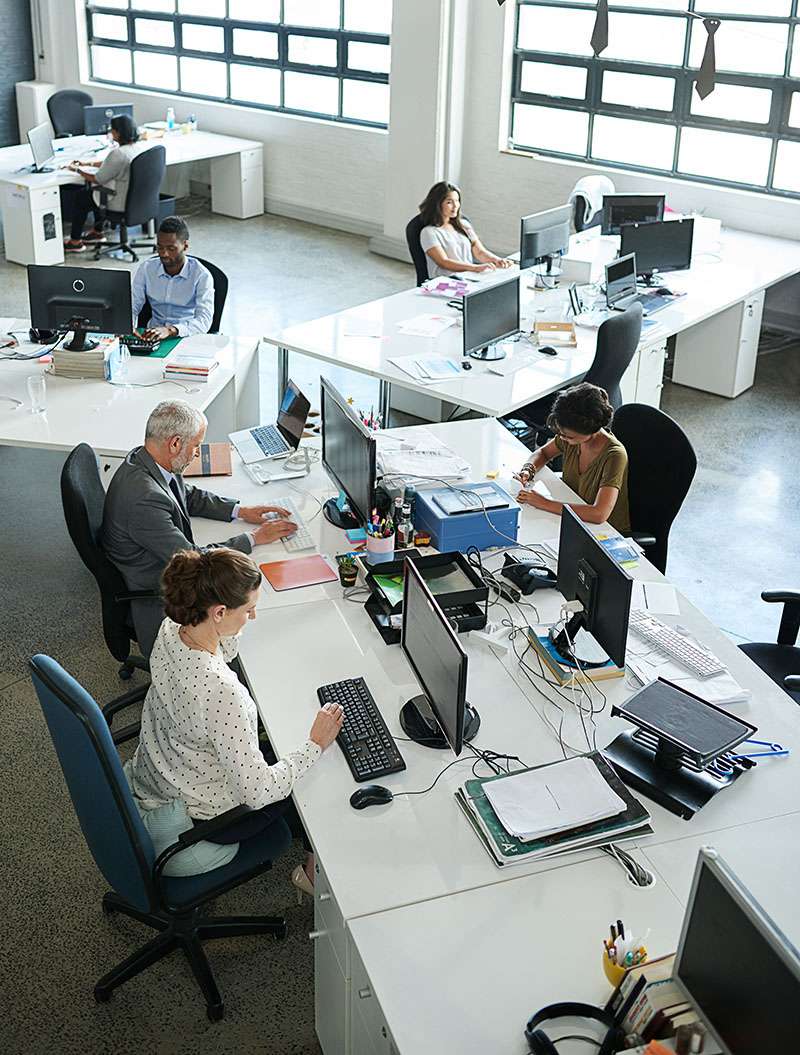 Strategise your way to cyber security success
At the heart of any cyber security strategy is a clear understanding of the risks and threats your business faces. Our team can provide you with a comprehensive assessment of your current security posture, helping you identify any areas that need improvement. We can also provide guidance on developing an effective strategy to protect your business from external threats, as well as internal threats such as malicious insiders or accidental data loss.
Our cyber security consultants will work with you to develop a tailored plan that meets your specific needs and budget while ensuring its implementation makes it harder for adversaries to. This plan will include recommendations for addressing any identified weaknesses, implementing stronger security protocols, and providing ongoing support in order to ensure that your business remains secure.
Detect potential threats before they strike
Our team can help you build an effective threat intelligence and rapid response system. By collecting and analysing information from multiple sources, we can provide you with real-time insights into potential threats. This will allow your team to identify and respond to threats quickly, helping to protect your business from any incidents that may occur.
We can also provide guidance on developing a comprehensive incident response plan. This plan will outline the steps that need to be taken in the event of an incident, ensuring that all relevant personnel are aware of their roles and responsibilities. Our team will work with you to make sure that your plan is up-to-date and ready to go should the worst happen.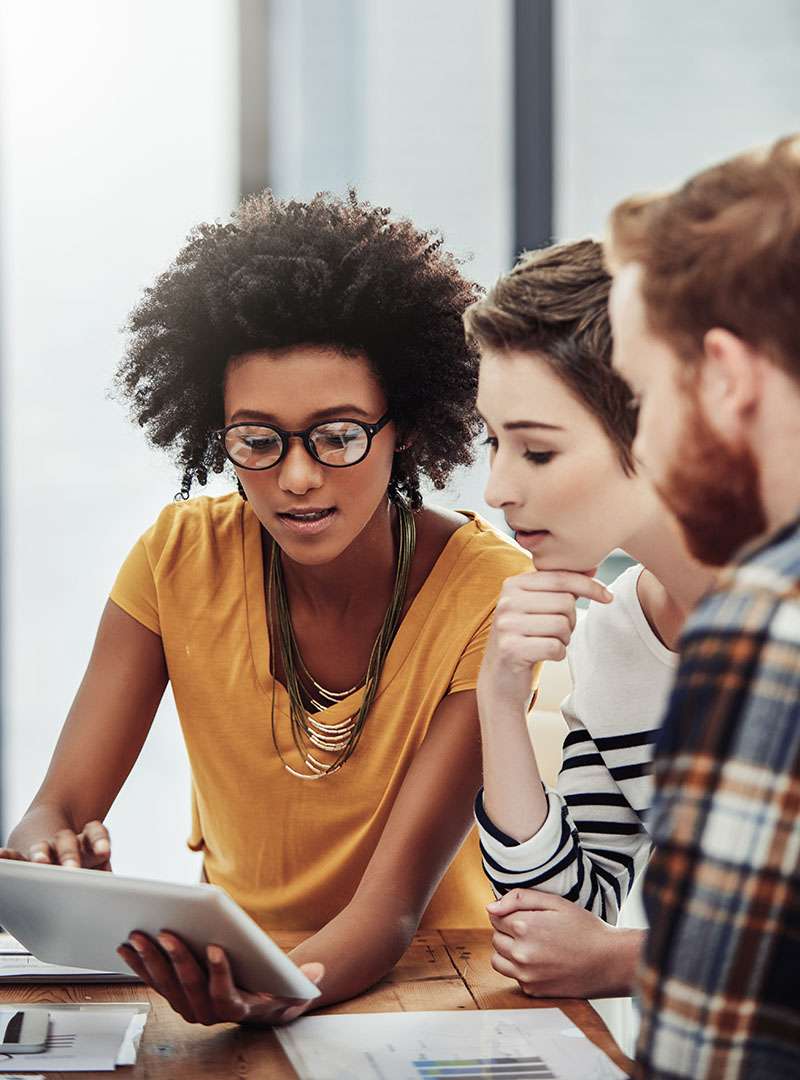 Uncover & outsmart threats with Essential 8 confidence
Our team of security experts can help you implement the Australian Signals Directorate's (ASD) Essential 8 Cyber Security Strategies, a set of best practices recommended by the Australian Cyber Security Centre (ACSC) to protect your business from cyber threats and data breaches.
Starting with the Essential Eight maturity model, you'll get a clear understanding of your current security posture and the steps needed to improve it. We can also provide guidance on developing policies and procedures to ensure that the Essential 8 strategies, such as application whitelisting, patching application protocols, and user education and awareness, are applied correctly and consistently. 
We can provide guidance on how to best implement the strategies and ensure that they are effective in protecting your business. Our Managed Cyber Security Services can also help you monitor the effectiveness of your Essential 8 implementation and make any necessary changes. By regularly auditing your security posture and making sure that the strategies are up to date, you can rest assured that your business is secure.
Proactive security driven by intelligence
Cyber security companies in Australia are increasingly focusing on proactive security measures that are driven by intelligence, but nobody does it quite like Intelliworx. Our managed security services and cyber security consulting services leverage our extensive experience and the latest technologies to detect, respond to, and prevent potential threats.
We can help you identify and mitigate potential threats before they become a problem. Our team of experts uses advanced security analytics to monitor your systems 24/7, looking for any suspicious activity or threats. We can also provide guidance on developing and implementing procedures to ensure that all security measures are up-to-date and working as intended.
From cloud security to endpoint protection and application control, Intelliworx can help you stay one step ahead of the game, so get in touch today to ensure your security is well taken care of.