The way in which most businesses operate and communicate with consumers nowadays is entirely different from what it was a few years ago. For example, customers can research competitors, learn about new brands, and make purchases all from the comfort of their own homes. 
Many businesses have experienced a lot of change and adaptation as a result of digital transformation. This is because digital transformation and customer experience overlap. We'll explore how and why in this article, and we'll discuss how you can progress your company in the digital world. 
What is digital transformation?
The process of using digital business technologies to create new experiences for customers and employees is known as digital transformation. Digital transformation is about employing digital business technologies to improve the effectiveness and performance of business operations. 
More than half of all companies cite customer experience and satisfaction as key drivers of their digital transformation strategy. The companies that undertake digital transformation create highly engaged customers, that are more likely to try new products or services, refer brands to others, and purchase from their preferred business even if a competitor has a better price or product. These customers buy 90% more often and spend 60% more money per purchase compared to the average customer. 
Businesses that make digital transformation part of their future strategy improve their customers' satisfaction and enjoy increased revenue and growth opportunities. 
Today's digital-conscious customers 
To succeed in your digital transformation efforts, you must understand what your customers really want. These four customer insights are found across multiple sectors: 
Digital-first: today's consumers are digitally native, constantly connected, have full awareness of what they can do with the digital tools available, and will rate businesses based on their digital experience before anything else. A digital-first business needs to consider how to interact with customers, ensuring they can communicate with you effectively and effortlessly, on the digital channels they prefer, including social media and other online presence. 
Speed: today's consumer wants to be satisfied immediately, with 80% of customers demanding faster responses from businesses. Keeping customers waiting means they're likely to shift to a competitor who can meet their demands faster. 
Omnichannel experience: customers want a seamless experience with your business regardless of the platform or channel they're utilising. Businesses with strong omnichannel experiences will retain greater numbers of customers on average compared to those who offer multichannel customer experiences. 
Mobile-first: most customers are interacting with your business through their smartphones, and want the convenience and ease of engagement through favourite channels and mobile apps. 
How does digital transformation impact customer experience?
All aspects of an organisation have the potential to be influenced by digital transformation, but the ultimate impact is on the customer and their experience. The outcomes that digital transformation brings to a business go beyond meeting customer expectations, such as:
Streamlined processes

Data-driven insights

Unified customer data

Enhanced employee engagement and improved collaboration

More company transparency 

Greater resource and supply chain management.
Digital transformation enables teams to be better positioned to do work that significantly impacts customer experience thanks to better data management, seamless processes, more empowered employees, and integrated technology.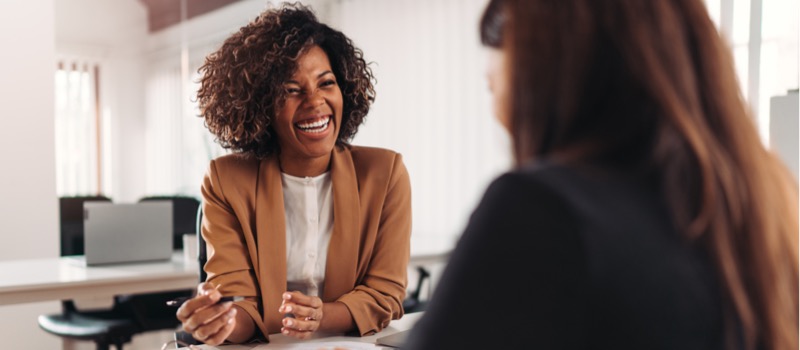 Getting started with digital transformation
Today's modern world offers businesses opportunities to understand and connect with consumers in a way never possible before. Yet despite the money invested in digital transformation, not all endeavours succeed. 
Create a strategy first
In the business world, fast-changing technologies and innovations are forcing existing companies to evolve and advance every year. Even well-established companies are being disrupted by these changes and advances. Businesses must have a long-term strategy in order to adapt, compete, and survive in the new digital economy. Before you can harness the potential of digital transformation, you must identify which technologies you need to adopt, and understand your core systems and processes in order to identify opportunities. 
Create an agile and flexible IT environment
Agile digital technologies allows your business to meet customer demands rapidly, improving business operations, employee engagement, and customer service. Around 85% of businesses say cloud technology is critical to digital transformation. Cloud solutions enable your business to be agile, current, and infront of the competition. 
Personalise your customers' experience
Customers want to feel like they are the most important person in your business, and a personalised experience is what they've come to expect. Consumers are happy for businesses to use their data to improve their experience, but to take advantage of that your business needs to invest in a customer relationship management (CRM) system, such as Microsoft Dynamics 365. 
Using CRM, your business can analyse and research customer data by studying customers' previous interactions with your company. Your business can measure customer satisfaction by reviewing general requests, product reviews, and support enquiries. This data can then be used to generate highly targeted business processes that are unique to customers' preferences, resulting in a more personal experience. 
Seamless omnichannel experience
Consumers now demand immediate customer service responses, no matter when or where they are. More than half of customers expect a response within one hour, and they also expect the same response times on weekdays and weekends. As a result, organisations must remain available and on-demand 24 hours a day, seven days a week. Consumers can browse in-store or online, share feedback through mobile apps, and leave positive or negative reviews on social media networks. 
If your business offers accessibility, convenience and personalisation to customers, this will result in a more seamless experience, more satisfied customers and customer loyalty. 
Leverage digital transformation for your business
Businesses nowadays must adopt a digital transformation strategy if they haven't already in order to keep up with the fast-changing, always-connected and always on economy. Speak to the digital transformation experts at INTELLIWORX today about planning and implementing your digital journey and gain the competitive edge.