Customer Service
Service Desk Performance
0
Sec
Avg call response time
Take care of your employees and their technology with IT support experts based in Sydney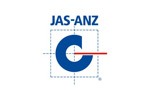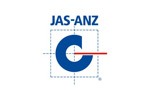 Predictable cost and proactive support that produces stable results
INTELLIWORX is all about keeping you up and running. With our IT Support Plans, we make sure that you have a team of qualified staff working for you to meet your needs and desires, so that your downtime is minimised.
We now offer a number of IT services packages that'll let you customise your experience, while we take care of the work. Whether you want to outsource your IT needs or need a little more support with technology, we have you covered.
We monitor your environment and fix any issues remotely, so you can stay focused on running your business. We're always on-call.
Why choose us to support your employees and your IT?
We've developed a personalised approach (because we understand all businesses are different) that is highly flexible, allowing you to choose specific IT functions to be managed or even outsource it all to us. This approach allows us to provide the services that best meet your requirements.
We operate a dedicated Service Team in Sydney, London and Auckland for greater levels of service. Your support requests are handled by a dedicated team ensuring fast response time and more productivity
Our Service Desk is used by national and multinational companies with locations throughout Australia, Europe, New Zealand and Asia. We have a national network of partners and subcontractors for regional coverage.
WHY PARTNER WITH INTELLIWORX TO SUPPORT YOUR TECHNOLOGY?
REDUCE RISK
We are ISO 27001 certified and along with our industry leading tool set, we will monitor and manage your environment proactively. Our tools also support our change management processes which ensure high service quality and minimise the risks of disruption to your business.
STANDARDISE IT
With our offices and Service Desks located in Sydney, London and Auckland we can offer your organisation the same level of service, response and knowledge no matter where your office is located. We can offer this increase in service while keeping your costs fixed and known.
ACCESS SKILLS
Our IT support services are flexible, allowing you to supplement your existing team with our pool of highly trained technical professionals.
Alternatively, we can provide complete management of your environment at competitive fixed prices.