Maximise your cloud potential
Leverage our team of cloud experts and engineers to help you optimise, secure, manage your cloud environment with ease.
Reap the rewards of cloud management
Discover the full potential your cloud can bring
Managing cloud infrastructure, whether it be a hybrid, private, or public cloud environment, can be complex and challenging for businesses, especially as they grow and scale up their operations. Ensuring that the infrastructure is secure, compliant, performant, and cost-optimised can require significant expertise, resources, and time. Many businesses lack the in-house expertise or bandwidth to manage their cloud infrastructure effectively, but this is where Intelliworx can help.
Intelliworx's managed cloud services offer businesses a comprehensive and reliable solution to manage their cloud infrastructure. With Intelliworx, you can leverage the expertise of experienced professionals who specialise in cloud management, security, compliance, and cost optimization.
Our team of cloud experts can provide ongoing support and monitoring to ensure that the infrastructure is always up to date with the latest technology and best practices. Our services offer businesses the flexibility to scale their infrastructure as needed, without worrying about the complexity of managing it themselves. Ultimately, partnering with Intelliworx for managed cloud services can help you save time, reduce costs, improve security and compliance, and focus on your core operations.
Infrastructure Management
Management that helps you take control of your cloud
One of the biggest challenges businesses face is the need for specialised expertise in cloud management. Many businesses do not have the in-house expertise or bandwidth to manage their cloud infrastructure effectively. Our team of experts specialises in cloud management and can provide ongoing support and monitoring to ensure that your infrastructure is always up to date with the latest technology and best practices and helping businesses to reduce the complexity and challenges associated with managing cloud infrastructure in-house.
Our cloud managed services cover all aspects of cloud infrastructure management. This includes server and network management, storage management, database management, application management, and more. Intelliworx's team of experts can help you design, deploy, and manage your cloud infrastructure to ensure that it meets your business needs, budget, and compliance requirements.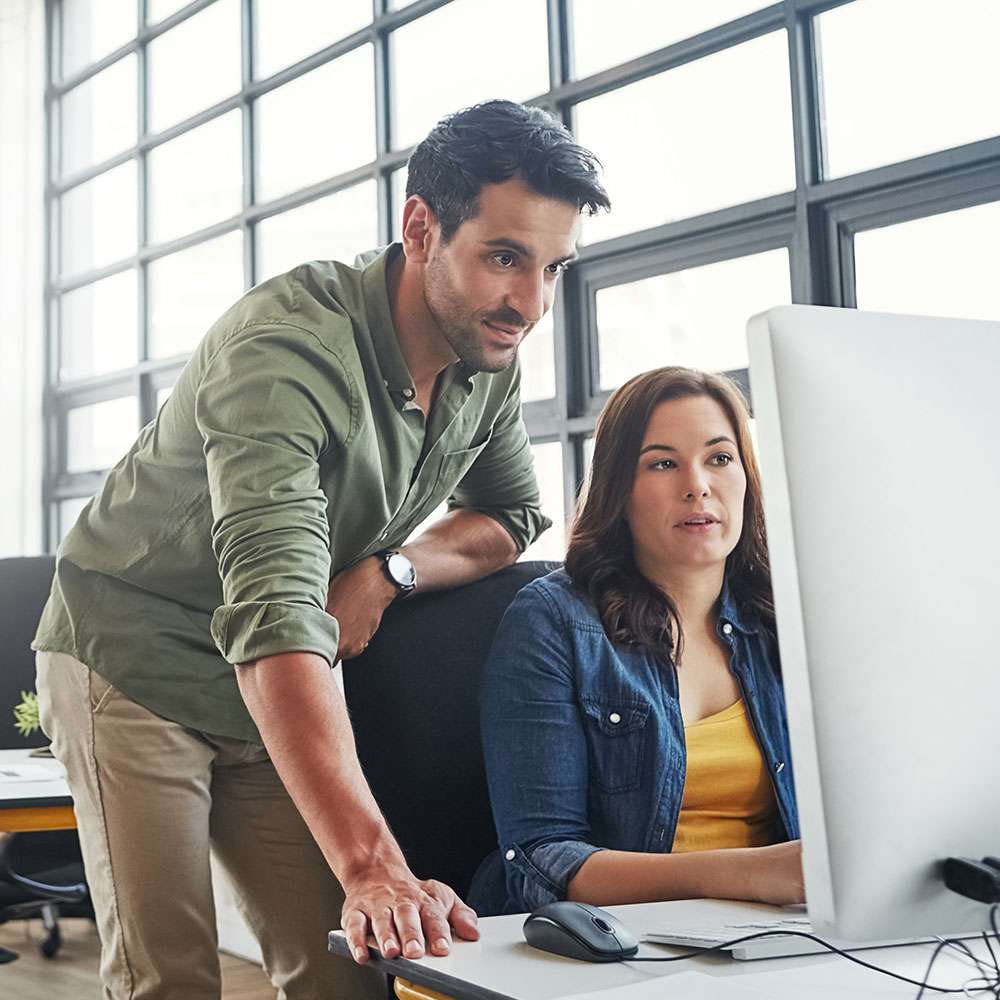 Securing your infrastructure and safeguarding your future
Intelliworx's managed cloud services also adhere to the Cloud Security Alliance's (CSA) Cloud Control Matrix (CCM) framework, which is a widely recognized security framework for cloud computing. 
The CCM framework provides a comprehensive set of security controls that are necessary to secure cloud-based services. Intelliworx's team of experts can help businesses evaluate and implement the CCM controls to ensure that their cloud infrastructure is secure and compliant with industry standards and regulations.
By leveraging the CCM framework, Intelliworx can help businesses identify potential security risks and vulnerabilities in their cloud infrastructure and proactively mitigate them. Partnering with Intelliworx for managed cloud services enables businesses to have a robust security posture and ensure compliance with regulatory requirements and industry standards. Ultimately, businesses can reduce the risks of cyber threats and non-compliance, resulting in cost savings and enhanced reputation.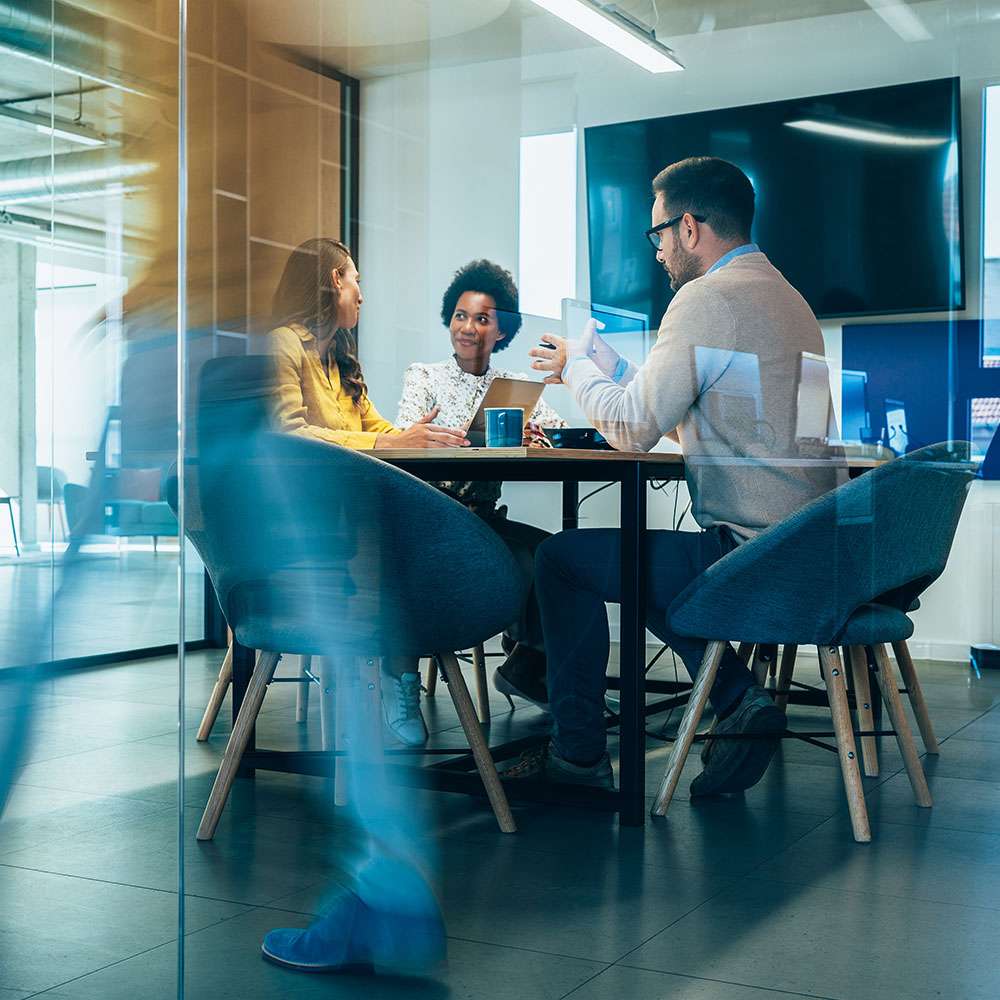 Optimising your cloud. Powering your success.
Cloud cost management can be a challenging task for businesses as they scale up their operations. Overspending and waste can impact profitability and cash flow, and the complexity of managing cloud costs can lead to unexpected bills and budget overruns. Intelliworx's managed cloud services provide businesses with cost optimization solutions that can help them reduce cloud spending without sacrificing performance or functionality. By leveraging Intelliworx's expertise in cloud cost management, businesses can gain visibility into their cloud usage and identify areas for optimization.
Intelliworx can help businesses implement cost-saving strategies, such as reserved instances and right-sizing of resources, to reduce cloud costs while maintaining or improving performance. Additionally, by providing regular reports and insights into cloud usage and cost trends, Intelliworx can help businesses make informed decisions about their cloud investment, improving budget predictability and freeing up resources to focus on strategic initiatives.
Business continuity - guaranteed
We understand that disasters can strike at any moment, potentially causing significant financial losses and long-term reputational damage, so we provide a comprehensive suite of managed cloud services to protect your critical data and minimise downtime. Our disaster recovery solutions include backup and replication services, automated failover, and recovery testing, all designed to provide you with peace of mind in the event of a disaster.
By leveraging the power of the cloud, we can provide a shorter recovery time objective (RTO) and improved scalability, which is particularly beneficial for businesses with a geographically dispersed workforce or those operating in areas prone to natural disasters. Our team of experts will work closely with you to design and implement a disaster recovery plan that is tailored to your specific needs.
With Intelliworx as your disaster recovery partner, you can focus on running your business while we handle the complex and time-consuming task of managing your cloud and your disaster recovery solution.
Cloud storage services that ensure you keep your data forever
Cloud backups are an integral part of our managed cloud services as they allow you to choose the amount of storage space you need and pay only for what you use. With our cloud backup services, you can automatically backup important files and folders to the cloud, ensuring that you always have the latest versions of files and data, and making accessing your files easier than ever.
We understand the importance of local backup solutions, particularly in the event of natural disasters or system failures, so our managed services include a hybrid cloud backup solution that combines both local and cloud-based backup options, providing businesses with comprehensive recovery planning. Our solutions are designed to meet specific Recovery Time Objective (RTO) and Recovery Point Objective (RPO) targets, ensuring that your business can get back up and running quickly and with minimal data loss.
Get the most out of your technology
Intelliworx is your trusted partner for Managed IT and Managed Cloud services in Sydney and throughout Australia! We understand the challenges that businesses face in managing their IT and cloud infrastructure. Our team of expert technicians and engineers have the skills and experience to manage and maintain your IT infrastructure, so you can focus on running your business.
With Intelliworx, you'll have access to comprehensive IT services including proactive monitoring, cloud support, disaster recovery planning, security management, and more. Our services are tailored to meet the unique needs of your business, so you can be confident that you're getting the right solutions to meet your specific requirements.
Partnering with Intelliworx will provide your business with increased productivity, enhanced security, reduced costs, and scalability. We are committed to providing reliable and cost-effective IT solutions that help businesses stay ahead of the competition. Contact us today to learn more about how we can help your business transform through technology.