Climate experts around the world are adamant that time is running out for industries and governments to take urgent action and reduce carbon emissions. Globally, businesses are beginning to heed the call and see sustainability as a number one priority for their future success. These are big steps to take and require the ability to measure the overall impact an organisation has on the environment, which can be challenging.
In Australia and New Zealand, according to a survey by Deloitte, more than 30% of businesses do not have a strategy for climate change and sustainability. Yet 70% of ANZ businesses intend to reduce their carbon emissions in the next three years, with 40% of businesses stating sustainability is top of mind.
Microsoft has an aim to become carbon negative by 2030 and by 2050 to have removed the carbon it has emitted since its foundation in 1975. At the same time, Microsoft is committed to supporting its customers to achieve their sustainability goals. Through its commitment to corporate sustainability and environmental responsibility, Microsoft Cloud for Sustainability can help your organisation thrive and contribute to global sustainability efforts.
What is Microsoft Cloud for Sustainability?
Microsoft Cloud for Sustainability offers the tools needed to help organisations grow in a sustainable manner through connecting resources, data, and people. This solution enables businesses to make more positive environmental decisions, at the same time improving efficiency, productivity and revenue.
Unify data intelligence
The Microsoft Sustainability Manager tool provides a seamless platform for accessing all the data needed to assess a company's environmental impact. As sustainability initiatives become more complicated, companies must keep track of and report on various metrics; therefore access to pertinent sustainability data is critical.
Build connections
Sustainability efforts can be enhanced through the service by connecting with other users. Connections help share best practices, identify new opportunities, and build partnerships, all of which are invaluable. Strategic partnerships can significantly reduce the costs and frustrations associated with sustainability. This, in turn, results in enhanced progress.
Sustainable reductions
Businesses can set goals directly tied to data that allows them to track their progress and keeps the momentum towards improving their environmental impact, as well as identifying where they are not meeting compliance requirements.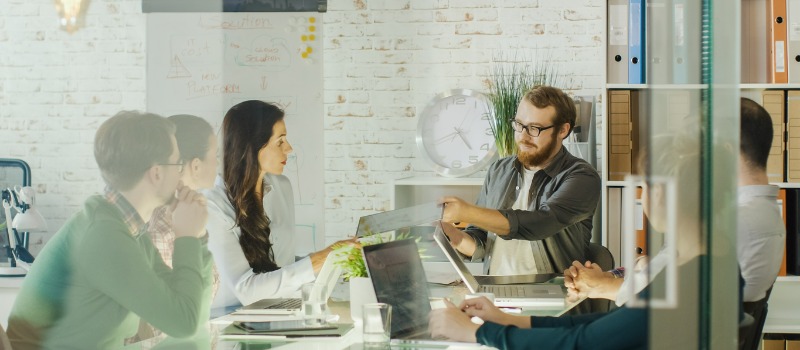 How can Microsoft Cloud for Sustainability enhance your enterprise?
Many business owners want to focus on sustainability but are concerned about how this shift will affect productivity and profitability.
Increased efficiency: With this service, businesses can access the data and resources they need for more efficiency and productivity in consideration of their environmental footprint, freeing time and resources to focus on future energy efficiencies, strategies to replace tools and systems and progress further with sustainable development.
Sustainable value chains: Through data analysis, businesses can identify the best suppliers based on sustainability criteria, such as carbon emissions generated during the production process. This increases transparency and accountability throughout your organisation, from design and manufacturing to distribution.
Better marketing: Customers are increasingly seeking eco-friendly companies to support and will prefer those companies they can see are making a concerted effort towards sustainability, even paying more for sustainable options.
Employee engagement: The workforce more than ever is taken over by the generations that are committed to environmentally conscious choices. Those businesses that support sustainability initiatives may have an easier time attracting committed employees who are eager to express themselves through their work.
Reduce environmental impact: As companies migrate to the cloud, they reduce their need for physical products such as printers, paper, and energy resources. Cloud services enable more flexible work arrangements, which reduces commuting and the need for physical office space, which contribute to an organisation's carbon footprint.
Leverage Microsoft Cloud for Sustainability with the experts
Microsoft's new product was released on June 1st, 2022 and will have a significant impact on global sustainability efforts for businesses around the world. The Microsoft Cloud for Sustainability solution is restricted to existing Microsoft cloud users – if your business needs assistance with cloud migration, speak to the Microsoft experts at INTELLIWORX today who can help with migration, services and support.