Azure Cloud Migration Services, London
Migrate to the cloud easily and securely under the guidance of certified experts. 
Experts in migrating computer systems and applications to the cloud
Cloud-migration support from experienced Microsoft partners
With a well-documented roadmap and a cost-effective framework, you can migrate to the cloud with confidence using INTELLIWORX as your trusted Microsoft partner. We will show you exactly what tools you need to move applications, data, and infrastructure while also helping you understand how to leverage the power of Azure to achieve your business goals. 
If you need help evaluating, optimising, or managing your Azure migration, trust us to provide you with the perfect end-to-end solution that ensures you get the most out of your investment. 
What our clients say…
INTELLIWORX has been our IT service provider since October 2018 and in that time have performed extremely well. Their service levels have been excellent, and they are always looking to provide high level solutions for our IT requirements. I would have no hesitation in recommending them to companies looking for an IT service provider. 
Andrew Kew CEO  |  SHINE for Kids
We have been with INTELLIWORX for a long period of time, and we have found the staff to be professional and proficient at all times. We can highly recommend INTELLIWORX for your IT needs 
James Hill  |  Manager Accountancy firm  in the Norwest Business Park 
Collaborate with passionate cloud experts you can trust
If you want to leverage the cloud to achieve your business goals but don't know where to start, we're here to help you.  
With our team of IT experts and a proven, cost-effective framework, we can help you navigate the complex aspects of cloud migration with peace of mind. We'll offer you a clearly documented roadmap, showing you exactly where you are every step of the way. Cloud migration couldn't be easier. 
Exceptional Microsoft Azure Cloud Migration support in London
Harness the power of Azure and an experienced team of INTELLIWORX experts to quickly achieve your business goals and reduce your cloud spend. Because each business is different, we'll tailor our services to your business, creating strategies that are specifically optimised for you. 
So, if you're looking for a Microsoft-certified London-based cloud migration expert that is passionate about your business and is available to provide support round the clock, drop us a line, and our support team would gladly assist with any issues you may have.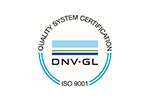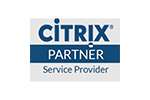 Contact us today on 020 3051 4590 or click below to see how INTELLIWORX Azure Cloud Migration Services can help your business.