Your Digital Transformation Consultants in London
Successfully strategising your digital future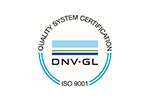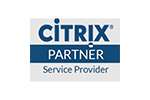 Stay competitive with the right digital strategy and transformation
Digital transformation is not a project; it's a process. It's an ongoing, ever-evolving journey with challenges and opportunities that require you to change how you work and what you do.
It takes an organisational structure that can evolve as the market changes or as your company grows by bringing in new talent and skill sets. It requires a digital transformation solution—a system for capturing insights, improving decision making, and successfully executing a digital transformation strategy.
A sound digital transformation strategy is your competitive advantage in the marketplace and ensures your company can stay relevant through changes in technology and business practices.
It's important that you don't rush into your business transformation journey haphazardly, though. As an experienced team of consultants, we can help provide the right advice and knowledge required for your needs. With our expertise and technology, you'll be sure to achieve your desired outcomes more quickly.
Digital innovation that boosts security AND digital trust
Many companies are still uncertain about the future of their business. As such, they often find themselves in a reactive mode, simply reacting to changes in the industry or technology that has disrupted their business model. Unless you can adjust to a more agile approach to digital transformation, you may be left behind.
Companies that are adapting to this new landscape are seeing improved business outcomes, which is why so many organisations are investing in intelligent automation and digital transformation consulting services. Successful digital transformations involve changes to business models, technology infrastructure, and data governance.
We offer a range of digital transformation consulting services that will not only safeguard your customers and employees but also transform your businesses to be more efficient and agile, all while boosting revenue and growing your customer base.
Transform your business with Microsoft's Modern Workplace
The workplace is evolving. Customers are expecting more personalised experiences that are tailored to their needs, and Microsoft's Modern Workplace is designed to provide this experience at scale.
It delivers customer experiences with the help of technology and data, which enables you to respond in real time, on a personal level, meaning you can create truly modern customer journeys and deliver value on every touchpoint. It's not just beneficial for your customer base, though.
Microsoft's Modern Workplace is a suite of tools designed to also make the workplace more productive for employees and companies alike. The work of today is not restricted to desktops or laptops alone. Communication takes place through email, chat apps, and video conferencing on the go with mobile devices. Microsoft's suite of products will help you transform your business today, for a successful tomorrow.
Beyond this, digital transformation is more than just the technology you implement. It is about transforming the way you work. It starts with understanding how your people work best, so you can support their needs with the right solutions. This is where we come in.
We can offer modern and practical solutions and expertise in the world of business and digital transformation. We have extensive experience helping companies to evolve while ensuring they stay on top of their game.
We know how tough it is for SMEs to keep up with the latest digital trends, but with our high level of expertise, you can rest assured that your business can survive and thrive with the technology your business really needs. We work with you to identify your current and future needs in terms of digital technology, so you can continue on the road to success.
Azure Blueprint is your key to successful cloud transformation
The cloud is an important part of any business that needs to innovate and adapt quickly, and Azure Blueprint can help your business do just that. Azure Blueprint helps companies to transform their business processes, implement DevOps tools, and migrate applications from legacy environments.
It is an end-to-end solution that provides guidance to customers during their digital transformation journey. It provides insights into the required roadmap and the efficiency of process implementation. Azure Blueprint can not only help you create a plan for your digital transformation but also align your staff with the vision of the transformation and accelerate the process of transforming your business.
There is a need for a new approach to transform businesses from being organisations that just deliver products and services to also becoming organisations that deliver digital experiences. As a Microsoft Gold Partner, we can help your business step into the 21st century with Azure Blueprint and pave the way for a much brighter business future.
Contact us today on 020 3051 4590 or click below to see how INTELLIWORX Digital Transformation Services can help your business.