Managed IT Services in London
Quality managed IT services in London and across the UK.
A wide range of managed IT and security services to meet ALL your needs
From network management and cloud services to data back-up, security solutions, and digital transformations, INTELLIWORX can help you get more out of your IT infrastructure. Whether you need better technology to support remote working, or you want to streamline your IT for better business efficiency, our team of certified IT professionals can provide a wide range of solutions.
INTELLIWORX will work with you to understand your current and future needs, then build a plan that delivers the results you are looking for. We are experts at finding new ways to use your existing infrastructure so you can get more from it. Our solutions are designed to improve efficiency, not just provide another layer of technology to manage.
We take an open-minded approach, using our knowledge and expertise in IT systems and security to help solve problems creatively – not just adding more technology that increases costs without improving business performance. So, with INTELLIWORX as your MSP, you're getting a partner who works with you rather than one who simply provides another service on top of the one you already have. Our goal is to help you achieve the best possible business results by improving the way you use your IT system.
Get the comprehensive IT help your business needs to succeed
INTELLIWORX is a leading MSP, which means we provide high quality managed IT services as well as security solutions. We can also provide cloud-based solutions for hosting and storage, along with network management and network security.
We have the expertise and experience to help you use your existing hardware or software more efficiently; whether it's for remote working or cloud-based applications, INTELLIWORX can help you get the most from your existing hardware and software assets. And we can also manage them for you so they're always running at peak performance.
We work closely with our clients to understand their unique business needs, so we can find creative ways of using their IT infrastructure more efficiently – whether that means streamlining processes or supporting new technologies such as mobile devices.
We take a holistic approach, working across all areas of an organisation's technology landscape – from managing desktops, laptops, servers, and networks, through to data storage solutions, cloud-based applications, and even back-up systems – all while reducing costs so they can run more efficiently. And if our solutions are not meeting your needs, we will work with you to find the right solution.
Looking for quality managed IT services in London? We are right here!
We're not just another MSP with a Microsoft partnership. INTELLIWORX is a Microsoft Gold Certified Partner that has passed rigorous evaluations on our ability to help clients use the company's products effectively. So, we are not just another Gold partner who sells a product line. We are specialists in helping companies use Microsoft products, such as Microsoft Azure, Microsoft 365 (Office 365), or Microsoft Dynamics 365, in order to get better results for their businesses.
Based in London but servicing enterprises across the UK, INTELLIWORX provides IT operations and management services including security management services, architecture design and implementation consulting services, system integration consulting services as well as project management services for enterprise applications development and implementation.
We help our clients gain insight on how to improve their business processes and boost productivity, while reducing costs by improving efficiency and effectiveness. We also help them to reduce the risk of downtime and increase the security of their data. So, if you're ready to leverage the right technology and expertise to improve your business and receive quality customer service, give the team at INTELLIWORX a call today.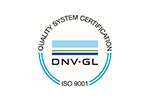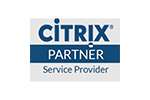 Managed IT service provider in London – frequently asked questions (FAQs)
A managed service provider (MSP) is a company that provides IT services to businesses as per a service-level agreement (SLA). MSPs offer a suite of services that can be customised to fit the needs of individual businesses. MSPs are a great option for companies that do not have the time or expertise to manage their IT systems themselves.
London's MSPs offer businesses an extensive list of services. They can assist organisations with digital transformations, cyber security solutions, cloud applications, etc. No matter the IT problem, an MSP can help.
A good MSP is one that provides a high level of service to its customers and maintains a good reputation in the industry. It will also have a team of highly skilled and experienced professionals who offer customers the most up-to-date services. Great MSPs also value transparency and open communication.