Seamless IT Project Management, London
Gain competitive advantage through agile, innovative digital transformation solutions. 
Scale up your business with professional IT project management services
Timely, budget-friendly project delivery. 
Predictable pricing on projects and consultancy.
Full transparency and project governance. 
Outcome assurance with a reliable management team.
What our clients say…
INTELLIWORX has been our IT service provider since October 2018 and in that time have performed extremely well. Their service levels have been excellent, and they are always looking to provide high level solutions for our IT requirements. I would have no hesitation in recommending them to companies looking for an IT service provider. 
Andrew Kew CEO  |  SHINE for Kids
We have been with INTELLIWORX for a long period of time, and we have found the staff to be professional and proficient at all times. We can highly recommend INTELLIWORX for your IT needs 
James Hill  |  Manager Accountancy firm  in the Norwest Business Park 
Invest in your IT infrastructure with certified experts
In our fast-changing world where emerging technology is an enabling force for many businesses, digital transformation solutions are key to helping you gain the agility that you need to beat the competition. Therefore, investing in better IT infrastructure and efficient network systems is not a luxury but a necessity for maximising profit.
We are equipped to help you design and deploy cutting edge IT solutions and projects of all sizes, according to your budget. With the expertise of our London-based, certified technicians, you are sure to enjoy assured project success, with excellent network performance resulting in growth, expansion, and higher overall business profit.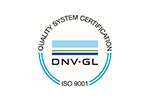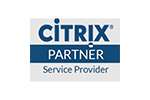 Contact us today on 020 3051 4590 or click below to see how INTELLIWORX IT Project Management Frameworks can help your business.