Managed Desktop Services, London
Empower your employees and improve your productivity and user experience with better security and reliable technology. 
What our clients say…
INTELLIWORX has been our IT service provider since October 2018 and in that time have performed extremely well. Their service levels have been excellent, and they are always looking to provide high level solutions for our IT requirements. I would have no hesitation in recommending them to companies looking for an IT service provider. 
Andrew Kew CEO  |  SHINE for Kids
We have been with INTELLIWORX for a long period of time, and we have found the staff to be professional and proficient at all times. We can highly recommend INTELLIWORX for your IT needs 
James Hill  |  Manager Accountancy firm  in the Norwest Business Park 
Proactively Managed Desktop Support
With our managed desktop support service, you can rest assured that we proactively monitor your entire network in order to detect problems and vulnerabilities before they evolve into large scale problems.  
We take pride in our technical expertise as well as our ability to offer rapid, technically accurate solutions to whatever evolving or existing threat your business might be faced with.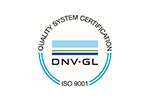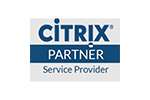 Contact us today on 020 3051 4590 or click below to see how INTELLIWORX Managed Desktop Services can help your business.