Managed Detection and Response services in London
Next-level security for your enterprise's data and systems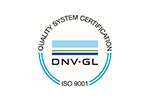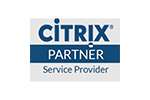 Comprehensive security with managed detection and response
Cyber threats are constantly evolving and spreading. It is not enough to have one or two security solutions for your whole enterprise. You should have managed detection and response so that you can take care of the various aspects of the threat landscape.
Managed detection and response (MDR) services are essential for businesses in the digital age. An MDR system alerts you to potential threats with a complete suite of security monitoring, network forensics, forensic data analysis, forensic data collection, forensic data extraction, forensic data management, forensic data visualisation and advanced malware analysis.
The security industry is in a state of continuous change, and new threats are emerging every day, so it is important to be prepared for any eventuality. That's why our security team is always on the lookout for the latest trends in incident response, so you can feel safe knowing that your enterprise is protected.
We provide cyber security services that include detecting and responding to incidents, hardening your defences against attacks, protecting against advanced persistent threats (APTs), and more. With our comprehensive security services and solutions, your enterprise will be safeguarded against even the most sophisticated threats.
Boost your security posture with an elite team of threat hunters
Security is an area that has been of concern to business owners and managers for a long time. As the volume and sophistication of threats continue to escalate, so too do the risks associated with not having a solid security strategy in place.
Enterprises have a responsibility to protect their customers' data. Boosting your enterprise's security posture with an elite team of threat hunters will give you a better chance of catching threats before they can damage your business.
The best way to improve your security posture is to have access to the right level of expertise and tools, and it's better when you can access it all from a single provider who offers 24/7 security monitoring and incident response like we do.
We offer a range of security services that can help you boost your enterprise's security posture. Our team of experts will provide ongoing threat detection and respond to any potential threats quickly and efficiently.
Moving from reactive to proactive mode is vital in today's world with so many new vulnerabilities being discovered daily. We will work with you to identify your enterprise's top vulnerabilities, as well as those that are most likely to be exploited in the future and give you proactive protection against them.
Advanced threat intelligence and more for your enterprise
It is important to have a good security process in place for your company. But it can be hard to maintain a strict security policy on yourself and your employees. That's why it's so important to have an outside team of experts that can do the job for you. With managed security services, you won't have to worry about being attacked – we'll take care of that for you.
We offer management of corporate servers, firewalls, and networks that are configured according to the latest industry best practices. We also offer endpoint detection and response, responding to threats, and security incident response planning.
Our team has years of experience in managing enterprise level infrastructures and networks, with access to the latest intelligence from the field to help your company stay protected from cyber threats.