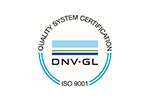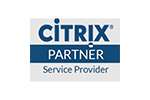 Penetration testing locates your system weaknesses before it's too late
Understanding the weaknesses in your system is the best way to protect your enterprise from cyber-attacks. While many organisations use basic tools for penetration testing, they are not very efficient and can also take a lot of time. It is crucial to establish a security strategy that will help to identify, mitigate, and prevent potential threats, and it should include penetration testing to find your enterprise's security vulnerabilities.
A network penetration test is a cyber security assessment intended to assess the security posture of a network or system by simulating an attack from threat actors or malicious insiders. It involves assessing your system's vulnerabilities by trying to penetrate its defences. The intrusion detection systems and intrusion prevention systems that are in place can be assessed in order to find out if they are functioning correctly.
The process looks at vulnerabilities such as configuration weaknesses, lack of patching, poor password and account management, as well as lack of firewall rules.
Effective security measures should always be taken to prevent cyber-attacks and mitigate threats before it is too late, and we can help. We provide penetration testing services to help enterprises make their IT infrastructure more secure, reduce the risk of security breaches, and comply with cyber security regulations.
Comprehensive security testing and vulnerability scanning
Regardless of the size of your business, there is always a risk that you could be targeted in a cyber-attack, but with the right security, you can mitigate that risk significantly. The cyber threat landscape is constantly changing, and threats are becoming more frequent and sophisticated, so it can be difficult for an inhouse IT team to keep up. It's not difficult for us, though.
As a managed security service provider with a fully managed 24/7 SOC, we offer penetration testing services to enterprises, so they can be assured that their environment is impenetrable.
With our top-rated services, companies can ensure that their networks are protected from both internal and external threats at all times.
Guarantee the future of your enterprise with better security
The development of mobile applications, web applications, and IoT devices have made organisations more vulnerable to cyber-attacks. Cybercriminals have already started targeting enterprises which has increased the need for an enterprise security solution.
A comprehensive security strategy that includes penetration testing can ensure the future of your organisation by detecting and mitigating vulnerabilities before they become an issue. A cyber-attack is not a problem that can be solved with one tool or service; it requires many in order to keep your business safe. This Is why we offer penetration testing services and more to enterprises.
If you aren't prepared, then you are prepared to fail. So, let us help you identify vulnerabilities in your environment to ensure your business doesn't become a victim.