Managed Security Operations Centre (SOC) Provider in London
Protecting your enterprise's high-stakes digital assets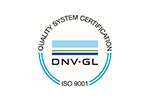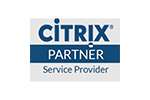 Secure your digital assets with a high-quality managed SOC provider
Security operations centres (SOCs) provide protection and security for an organisation's digital assets. The SOC team monitors and detects cyber-attacks and incidents that can impact the business and go into action to contain, mitigate, and recover from threats.
SOCs are a crucial part of a security strategy. They enable enterprises to detect, investigate and respond to cyber threats in real-time while also protecting the confidentiality, integrity, and availability of their digital assets.
With the rise in cyber-attacks, securing your digital assets is more important than ever. But having a SOC in-house requires a significant investment of time and resources, but this is not the case when partnering with a managed SOC provider.
As a leading managed SOC provider, we offer security experts who monitor your network 24/7/365 to keep it safe from malware, ransomware, DDOS attacks, phishing scams, insider threats and more. With our comprehensive security solutions, we can effectively cater for all your enterprise's digital security needs.
Our business is built on the idea that our clients deserve to have the best possible digital defence. We offer proactive, intelligence-driven cyber security solutions that protect you with both technology and human expertise.
Improved threat detection and response with a team of security analysts
The world we live in today is data driven and security is a top priority for enterprises. So, the security team of today is required more than ever to be able to respond to incidents as they happen, and to do so quickly and efficiently. The problem is that most organisations simply can't afford the full-time security staff needed for this. This is where SOCs – Security Operations Centres – come in.
SOC as a service is a cost-effective option for enterprises and public sector organisations, so managed SOCs are fast becoming the standard for enterprises that need to scale up or out quickly with little or no upfront investment.
As a leading managed SOC provider, our team includes security analysts who are experts in risk management and incident response. They will provide expertise through their 24/7 monitoring of your environment. With our experts on board, you can stay up to date with the latest threats, know when your IT environment has been compromised, and have enough time to react before any damage is done.
Holistic security services and solutions for your enterprise
The world is moving into a cloud-native era, and enterprises are adopting this system to optimise their resources. In this new era, companies have realised that security needs to change from being an afterthought to being a fundamental part of the business.
Our managed security operations centre team focuses on delivering efficient and high-quality security to your enterprise by combining our expertise in managed detection and response as well as an industry-leading threat intelligence platform with the scalability of the cloud.
With our comprehensive security monitoring services, we can provide you with increased visibility into your networks, data, and endpoint devices. When coupled with an integrated threat intelligence feed, thorough network monitoring provides an additional layer of protection by providing visibility into the infrastructure that supports your enterprise's critical applications. As they say, 'the best defence is a good offense', so with our range of security services, you'll always maintain the strategic advantage.