G Suite to Office 365 Migration Consultants
Ensure your O365 migration is seamless, smooth, and secure.
Streamline your business operations with our premium O365 migration services
Many businesses have already realised the value that Office 365 (O365) has brought to their business, and at INTELLIWORX, we want to help more businesses leverage this technology to improve their day-to-day operations. By migrating from G Suite to O365, your business can streamline and simplify business operations, increase productivity, and enhance security.
O365 offers many advantages over G Suite (Google Workspace) such as providing fewer opportunities for your security to be compromised, improved third-party app integration, more robust applications, a more efficient email system, better functionality, and more, meaning that when you migrate, you gain immediate benefits.
Office 365 tenants are also eligible for flexible subscription plans, giving you more control over your spend, as well as allowing you to upgrade or downgrade your subscription plan at any time.
Our O365 migration services are designed to help your business migrate from Google Workspace to Office 365 safely and securely. Our team of experts can help you choose the right plan, migrate your data, and then train your employees to use the new system, so you can start enjoying the benefits of O365 as soon as possible.
We are experts in G Suite to O365 migrations; we have successfully moved many businesses to the platform and helped them migrate, manage, and maintain their business productivity software. From IMAP migration to Microsoft Exchange Online, we can help you with all aspects of the migration process.
From migrating emails to managing user access and security, we have you covered
We understand the complexities of migrating your business to a new platform and can help you with every aspect of the migration process. From the migration of your email and email addresses to O365, moving your users, setting up user accounts, adding users and then managing security and access, we can do it all.
You can trust us to be with you every step of the way. We will work closely with you throughout the whole process so that you can enjoy a seamless transition from Google Workspace to Office 365.
Our process begins with an assessment of your business to determine the best migration plan for you. We will then work with you to set up a migration schedule that suits your business and your team, helping you to migrate as quickly as possible.
We have invested in our staff and infrastructure to ensure that we can provide high-quality services. Our O365 migration experts are highly skilled in all aspects of the O365 platform and are highly qualified in security, user management, and IT management expertise.
Our migration process is designed to help your business get the most out of the transition, allowing you to implement new systems quickly and efficiently, and to begin enjoying the benefits that Office 365 can bring to your business.
Leverage our expertise to ensure a secure and successful migration
When migrating from one platform to another, you not only want it to be successful, but it also needs to be secure. With INTELLIWORX, you will be guaranteed that your user's data will be secure both during the migration and after it has been completed.
We understand that security is a top priority for your business, and we take the security of your data very seriously. We have worked with hundreds of businesses to help them migrate to O365, and we have never had any issues or concerns regarding data security.
When you choose INTELLIWORX you will get a team of highly experienced migration experts who have the knowledge and skills to ensure that your data is secure at each stage of the process.
Our migration methods include cutover migration, staged migration, and virtual server migration. Each of these methods is designed to keep your data safe and secure, and we will work with you to select the right method for your business.
We can also help you to manage the security of your Office 365 environment after the migration has been completed. We will work with you to set up a secure environment that meets your business' needs and requirements and ensure that you are fully compliant with all relevant legislation, information security standards, and industry best practices.
We have access to a range of migration tools and resources that allow us to complete your migration with minimal disruption and downtime. We are able to use these tools to move data quickly, efficiently, and securely, helping you to minimise the disruption and risk that a migration can cause.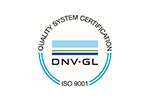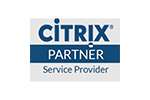 Contact us today on 020 3051 4590 or click below to see how Microsoft Teams Experts at INTELLIWORX can help your business.