Microsoft Azure Consulting Services in London
Scale your product development using Azure cloud solutions with expert guidance from seasoned Azure consultants.
Get an excellent ROI on your Microsoft Azure with consulting services that work for you
Microsoft Azure offers enterprises a comprehensive set of cloud services to choose from. It provides a broad set of capabilities that enable businesses to build, deliver, and integrate their software and data in the cloud. Azure also offers a variety of flexible pricing options to fit every business budget.
Azure allows enterprises to jumpstart their journey to the cloud with AI-powered solutions to automate and scale their business. Enterprises can also benefit from Azure's compliance features, such as data residency and GDPR compliance, to keep their data safe and secure. While Azure can offer a world of benefits for today's modern businesses, it can be difficult to know where to start without the right expertise.
At INTELLIWORX, we are a leader in digital transformation. We offer consulting services that help you leverage the power of Microsoft Azure to improve your business outcomes. Our experts can help you build, deploy, and integrate Azure cloud services for your needs. We can also provide guidance on how to use AI-powered solutions to optimise and automate your business processes.
With our full range of Azure cloud services, we can help you to build a secure, compliant, and agile cloud strategy, make the most of your existing investments in on-premises systems with Azure Hybrid Cloud solutions, maximise your return on your cloud investment, and transform your business with Microsoft Azure.
Azure solutions that address your business challenges
Your Azure environment is built on a foundation of existing technologies, systems, and processes. It's important to understand how these components interact with each other and how they can be modified to improve your business. We can help you to understand the impact of your current technology stack on your business and how Azure can benefit your business through its unique capabilities.
We can tailor our Azure solutions to meet your specific business needs and challenges, and we can help you design, build, and implement the most suitable solution for your business, whether that's developing custom applications and integrating them with your existing infrastructure or implementing enterprise-grade security solutions.
We offer a range of Azure cloud services that can be tailored to meet a range of business needs from application development through to data storage and disaster recovery. By taking advantage of these cloud services, you can focus on what matters most for your organisation – such as improving customer experiences or automating processes – while we take care of managing and maintaining the Azure infrastructure.
Our service delivery model has been developed with the delivery of world-class services in mind. We are an agile, managed service provider, where we can take on your project from start to finish and provide you with the support and expertise you need to get it right first time.
We have a reputation for delivering high quality services that meet the needs of our clients. We are committed to continually improving our services and enhancing them to meet the expectations of our clients.
What our clients say…
INTELLIWORX has been our IT service provider since October 2018 and in that time have performed extremely well. Their service levels have been excellent, and they are always looking to provide high level solutions for our IT requirements. I would have no hesitation in recommending them to companies looking for an IT service provider. 
Andrew Kew CEO  |  SHINE for Kids
We have been with INTELLIWORX for a long period of time, and we have found the staff to be professional and proficient at all times. We can highly recommend INTELLIWORX for your IT needs 
James Hill  |  Manager Accountancy firm  in the Norwest Business Park 
Expert Azure guidance for every UK enterprise
The Azure platform is a cloud computing platform that provides organisations with the ability to benefit from flexible, scalable, and reliable IT infrastructure. It is designed to help organisations of all sizes realise the benefits of cloud computing.
In addition to Azure services, we also have expertise in Microsoft partner technologies such as Office 365 and Dynamics CRM Online, so we can also provide consulting services that include Microsoft Exchange, SharePoint, and open-source technologies.
We are a Microsoft Gold Certified Partner, so we take Microsoft solutions very seriously. We have developed a reputation for delivering high quality services that meet the needs of our clients. We are committed to continually improving our services and enhancing them to meet the expectations of our clients.
With INTELLIWORX, you will be guaranteed to receive the best technical support and advice, as well as a dedicated account manager who will help you to gain the benefits of cloud computing.
We are passionate about providing the best service to our clients, so we have developed a range of tools and resources that will help you to get the most out of your Microsoft Azure experience and maximise your return on investment.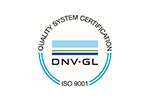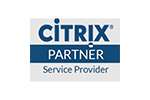 Contact us today on 020 3051 4590 or click below to see how INTELLIWORX Managed Cloud Services can help your business.