Providing Microsoft Teams expertise to businesses throughout London
Collaborate better and get more from your teams with Microsoft partners in London.
Harnessing the power of Microsoft Teams to better your business
Open your business to more possibilities with Microsoft Teams
Microsoft teams is a chat-based workspace that businesses can use to collaborate and communicate. It's a cross-platform application that connects people, conversations, content, and data from all their tools.
It offers audio and video calling, chat, and email integration. You can collaborate with your team members on documents, tasks, and scheduling. It also offers search functionality to help you find information quickly. In addition, it has a capability to integrate with other software that your company uses.
Microsoft Teams offers a perfect collaboration for a range of industries. In the education space, the digital hub makes teaching and learning easier by bringing conversations, assignments, content, and apps together in one space – making education enjoyable.
In the healthcare space, professionals can accelerate decision-making by tracking patients' conditions more efficiently through faster knowledge sharing.
In the retail space, it helps retailers get more done by helping employees collaborate with customers, suppliers, and partners in a single place.
In the public sector space, it provides an easy way to communicate across agencies and departments. It is being used by city police departments and governments to keep their teams in sync.
Whether you are an existing user or you're considering moving to Microsoft Teams, we can offer you the necessary support you need to make the most out of Teams.
We provide various Microsoft Teams services to help you get the most out of your investment. Whether you need a quick fix, or a more complex integration, we can help you every step of the way.
As Microsoft Gold partners, our Microsoft Teams consultancy services can ensure that your organisation is making the most out of your investment. We can provide you with the necessary tools, expertise, and team training to keep your enterprise's environment secure and working optimally.
We have worked with several organisations to implement Microsoft Teams and have gained valuable insight into what works, and what doesn't. Our consultants are experts at deploying and customising MS Teams for your organisation's specific needs. We can also provide an ongoing support service to ensure that your business continues to benefit from your Microsoft investment.
What our clients say…
INTELLIWORX has been our IT service provider since October 2018 and in that time have performed extremely well. Their service levels have been excellent, and they are always looking to provide high level solutions for our IT requirements. I would have no hesitation in recommending them to companies looking for an IT service provider. 
Andrew Kew CEO  |  SHINE for Kids
We have been with INTELLIWORX for a long period of time, and we have found the staff to be professional and proficient at all times. We can highly recommend INTELLIWORX for your IT needs 
James Hill  |  Manager Accountancy firm  in the Norwest Business Park 
The only collaboration platform your enterprise needs
Microsoft Teams is a chat-based workspace that enables teams to easily share and co-create. It's the only collaboration tool you need and is your one-stop-shop for everything you do with your team.
Microsoft Teams allows you to quickly build out team channels that can be used for a variety of purposes, including team messaging and chat rooms, file sharing, video meetings, integration with Office 365 apps, real-time co-authoring in Word, Excel, PowerPoint, and OneNote, customised team channels for each project or topic area, team approval workflow for documents and files, integration with third party tools.
Microsoft Teams is a digital workplace platform that enables organisations to create a better way to work together, with the tools and services that matter most in business.
It is built for the cloud, and provides all the benefits of cloud-based collaboration, including:
Flexibility: Access Microsoft Teams from anywhere via your mobile device or desktop computer.
Reliability: All data is stored in Microsoft Azure and backed up continuously, with redundancy across multiple geographically distributed data centres.
Security: Administrators can control who has access to Microsoft Teams, set permissions on how users can interact with it and ensure compliance with industry regulations such as GDPR.
With our team of Microsoft experts, we can help you set up, deploy, and manage Microsoft Teams for your business to enhance user experience, improve productivity and create a better way to work together.
Microsoft Teams has become an indispensable part of many organisations' business strategies, including those in the public sector. This has led to a rise in demand for Microsoft Teams experts.
We understand the challenges that many public sector organisations face when it comes to implementing Microsoft Teams into their business processes, from security concerns to user adoption and onboarding issues. Due to this, we are able to offer advice on how best to implement Microsoft Teams into your organisation, whether that is through the creation of custom apps and integrations or through a managed service.
Our team has a wealth of experience across a range of different sectors, from retail to education to government. What this means is that we can offer advice on how best to integrate Microsoft Teams into your business process, whether it is in your contact centre or across your organisation.
When it comes to IT support, we always put our clients first and we do everything we can to ensure they are as comfortable as possible with their IT systems. This starts before any work begins; by listening carefully to our clients' needs and providing them with honest advice on how best to implement Microsoft Teams into their business process.
Microsoft Teams setup
User training and best practices
Monitoring and maintenance
Security and compliance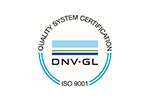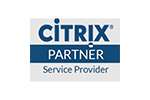 Contact us today on 020 3051 4590 or click below to see how Microsoft Teams Experts at INTELLIWORX can help your business.