Microsoft Consulting Partner for Windows 365 in London
Transforming your business with everything the cloud PC has to offer.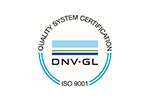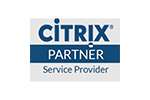 Maximise your Windows 365 ROI with a Microsoft Gold Partner
As a Microsoft Gold Partner, we can help you get the most ROI from your Windows 365 investment because we have the expertise to optimise it for your business needs.
With our team of IT experts, you will have access to Microsoft-certified specialists that can help you make your Microsoft environment work specifically for your business needs while delegating day-to-day management of licenses, servers, updates, and upgrades to them.
Our Microsoft-certified IT professionals are available to manage your data in the cloud. We can deploy, manage, and secure Windows 365 for you. We also provide support for Azure Virtual Desktop, Azure AD Connect and Exchange Online Protection (EOP).
Let us help you maximise your Windows 365 ROI today.
The future is here, and it is a cloud-based operating system
Windows 365 has been created to be a one-stop shop for all your IT needs. It is a cloud-based operating system that is available for both business and enterprise. One of the most notable features of Windows 365 is that it can be accessed from any device, even if it's not a Windows computer.
Azure Active Directory provides security over the data that is stored in Azure or other platforms. This service manages users, groups, and authentication to make sure that only authorised people have access to certain information. Not only does it create a seamless experience, but it also gives you peace of mind knowing that your data is secure.
Making your business better with technology for the future
At INTELLIWORX, we know technology and Microsoft better than anyone. With our team of Microsoft-certified industry experts, we will keep your team productive and your business safe both now and in the future. We are proactive when it comes to technology and offer a full range of managed IT services for SMEs in London and across the UK, including cloud computing, network monitoring and security, data backup and disaster recovery solutions and more.
There's a reason so many enterprise teams are turning to us for help – we have years of experience with different technologies and work closely with you to design well-tailored solutions that meet your specific needs. We will take care of all your technology needs so you can focus on your business.
Contact us today on 020 3051 4590 or click below to see how INTELLIWORX Managed Cloud Services can help your business.