Keeping up with the latest technology trends is crucial for the success of any company. This is especially true in an uncertain environment, with digital transformation initiatives happening at speed, as has been the case for the past two years. With today's advanced emerging technologies and research into new tech, over two-thirds of CIOs feel it will be a challenge to identify which technology in 2022 is going to be vital for their organisations in the post-pandemic future. 
Here's a look at five technology trends that will shape leaders' digital agendas:
Hybrid workplace tools
While the pandemic continues to have a profound impact on the world, businesses have little choice but to continue operating in remote or hybrid work environments, with a future certain to see the emergence of new digital tools to facilitate this type of mixed working model and to ensure businesses maintain continuity and growth. This will focus on collaboration tools, implementing augmented reality and virtual reality technologies for onboarding new employees, digital simulations, and artificial intelligence (AI) and automation to take over low level or repetitive tasks, to allow employees to focus on the more innovative and creative elements of their roles. An excellent example of automation is found in AI Builder, a new capability offered in Microsoft Power Platform, which enables businesses to add intelligence to automated processes and predict outcomes. This capability will improve business performance and productivity with ease, and can be integrated directly into Power Apps and Automate. 
Cybersecurity mesh 
The global disruption has been a massive wake up call for organisations concerning their cybersecurity strategies. With the shift to remote working and rapid digital transformations undertaken, it has shown reactive security strategies only focusing on protecting what is defined as assets within an enterprise network is insufficient. Today, in a highly distributed environment where users, data and applications are spread across locations and platforms, security cannot be static – it needs to evolve with the threat landscape. 
Cybersecurity mesh architecture, part of the zero-trust philosophy, secures all enterprise IT assets regardless of location. Cybersecurity mesh incorporates a new approach to digital security by enabling businesses to develop measures that are specific to the identity protection for devices, not just proximity. Zero trust is the opposite of perimeter security models, which assumed malicious actors were outside the network perimeter and trusted users were inside. With the zero-trust philosophy, no users are trusted until their identity is authenticated and verified. 
Data explosion
People and companies are generating more data than ever before, with businesses collecting a huge amount of data from various sources. However, many organisations are reaching a crossroads – they need to figure out how to tap into their unprocessed documents or risk falling behind their competitors. With automated data processing solutions in place, such as Microsoft Azure Form Recognizer, companies can easily convert inaccessible unstructured data into structured information that will provide them with actionable insights. The result is a faster feedback loop for decision-making purposes which ultimately makes the whole process of analysing data more efficient.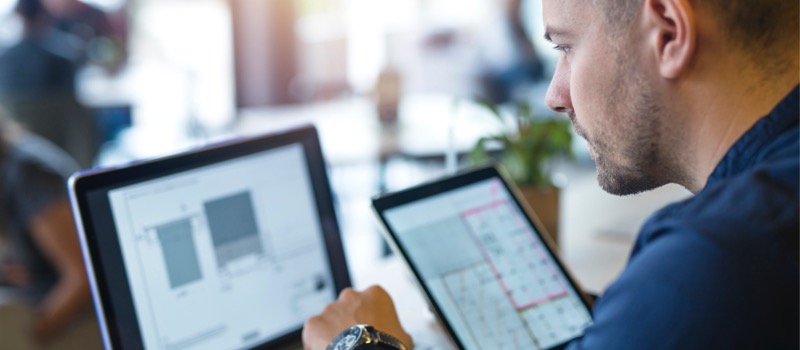 Streamline cloud technology
The ease of use and accessibility of cloud computing has been attracting businesses for the last decade. Cloud platforms offer scalability which lowers cost, making them a popular option among businesses undertaking digital transformation or facilitating remote work. It is predicted the cloud computing market will continue to grow at a rapid rate in the next few years, which is why almost every organisation will adopt cloud-based solutions that help them achieve agility, reduce costs and improve performance and security. With higher demand comes the cost of cloud-based services. To that end, CIOs will need to focus on ways to optimise efficiencies, potentially through interoperability, automation, and cloud governance solutions. 
With more workloads moving to the cloud, technologies that support portability will become increasingly important and necessary. Cloud orchestration technology will make it possible to adopt a multi-cloud approach and manage hybrid workloads. Cloud workload management solutions provide the ability to monitor load and performance, creating opportunities for cloud-native technologies and platforms to take advantage of speed and scale. Gartner predicts that in the next few years, more than 95% of new digital initiatives will rely on a cloud-native platform.
Next-generation endpoint security
While the vast majority of CISOs have reevaluated their security policies in response to the support they need for hybrid and remote teams, endpoints often lack necessary patches or are overloaded with conflicting software agents. With ransomware continuing to plague organisations, next-generation endpoint detection and response (EDR) is emerging as a key cybersecurity capability for the future. It offers increased visibility into threats with machine learning detection for faster response. 
Whether it is scaling business growth, supporting a hybrid work environment, improving security or taking your business digital transformation further, INTELLIWORX expert IT consultants are on top of the latest technology trends and can provide the solutions and services to meet your business needs and transform your IT environment in 2022.