Premium Managed IT Services & Support
Providing high quality and consistent support for Australian businesses and enterprises
Customer Service
Service Desk Performance
0
Sec
Avg call response time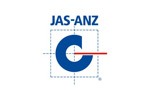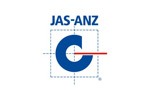 Managed Services for businesses & enterprises across Australia
At INTELLIWORX, we understand the importance of technology for Australian businesses in the digital age, which is why we have dedicated our business to ensuring your technology is always at peak performance. With our team of experts at hand, you can rest assured that your digital environment is well taken care of. Whether you are looking for a complete managed IT service or just a few experts to supplement your in-house team, we are here for you.
With a customer satisfaction rating of 98.5%, your IT is in good hands.
INTELLIWORX is committed to providing the fastest possible service, with the lowest cost. Our team is trained in all areas of IT to provide our customers with personalised services based on their needs.
Our managed IT services allow you to focus on your business, while our team of experts solve any IT issues you may have quickly, efficiently, and at a cost-effective rate. With a 98.5% customer satisfaction rating, you can be sure you're getting the highest level of services.
Future-proof your enterprise with the best in IT management
IT is one of the most important investments for any business. We believe that IT should be a strategic partner, not a cost centre. That's why we've built a team of skilled technology specialists who work alongside you to provide the exact managed IT services that your enterprise needs to succeed.
We've designed a range of affordable services, so you can choose the ones that best fit your business and budget. You can also choose the level of technical support you need, from basic IT maintenance to a full-service managed IT solution.
INTELLIWORX is a privately owned company with offices in Australia, New Zealand, the US, and the UK. Our service team is made up of technology experts with more than 30 years' experience in the industry. Our people are passionate about technology and dedicated to making sure our clients succeed.
With service level agreements that are guaranteed for the lifetime of your contract and unmatched response times, we'll help you achieve the best possible results from your IT investment.
INTELLIWORX is a Registered Microsoft Gold Certified Partner with the know-how your enterprise needs to secure your business's future.
Top-quality IT management for business & enterprise Australia-wide
In the ever-changing business world, it's more important than ever to have a trusted IT partner that can help keep your business running smoothly. INTELLIWORX will manage your entire end-to-end IT infrastructure: from support and network maintenance to security and data back-up, and much more.
With our innovative and modern approach, we create state-of-the-art IT service management plans that are customised to your business needs. Our cost-effective IT management allows you to focus on your business by letting us handle your technology headaches.
INTELLIWORX is one of the top IT providers in Sydney and right across Australia – and for good reason. Our team of information technology experts are highly skilled and trained across every IT field, and you can always reach a cyber security, cloud, or Microsoft Office 365 specialist when you need them.
We provide the day to day and long-term solutions our customers need to improve their business operations at an affordable price, without compromising on quality or customer service.