Microsoft Azure Consulting Services in Sydney
Reduce cost and increase security with Microsoft Azure Cloud Services.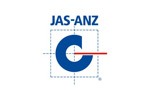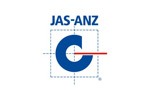 Benefit from our extensive Azure expertise
INTELLIWORX is a leading, certified Microsoft partner that has helped organisations worldwide and securely migrates their on-site infrastructure workloads to Azure. Our clients have gained from significant cost reductions and increased infrastructure security from Azure's built-in enterprise-grade features.
Our Sydney-based team of Azure specialists have the expertise to assess, architect, deploy, optimise and govern your Azure environment. With extensive expertise in the cloud consulting space, INTELLIWORX is the ideal partner your business needs. We have a modernised, secure infrastructure that promises cloud-scale data and analytic solutions that integrate data and business processes.
Where can you use Azure?
Application Hosting and Development

Virtual Machines & Desktop

Storage & Disaster Recovery
Improve your speed, scalability, and economics with Azure
As a recognised leader in both private and public cloud solutions, Microsoft Azure is trusted by organisations worldwide for both cloud and hybrid infrastructure. With an open cloud environment, Azure offers access to over 200 preconfigured services and the option for full integration with the technologies you already use and trust.
Azure opens your business up to IaaS and PaaS capabilities such as AI, machine learning, analytics, DevOps, IoT, and security – all of which complement and integrate with your existing systems.
On the platform, you can manage your costs better by identifying under-utilised or idle resources, deploy a new desktop in minutes, and also replicate or recover data in emergencies. Azure's Identity and Access Management feature safeguards user identities against malware attacks and phishing scams using a combination of directory services, advanced identity management, and application access management.
Our Sydney-based team of certified cloud consultants is available to help you assess and identify the ideal migration approach based on your unique business needs. We can proactively help you manage Azure costs by providing in-depth audits, recommendations, and optimisation strategies to help you save overall.
So if you're looking for a local Microsoft-certified cloud consultant to assess and customise your options, drop us a line, and our IT support consultants would be more than happy to have a chat about your requirements.