At the core of any successful organisation is a comprehensive system for managing all of its activities. This system should be able to centralise all data and processes, so that everyone can collaborate effectively and improve efficiency and productivity. That's exactly what cloud migration does: moving a company's software and data to the cloud improves efficiency, productivity, security, and cost-effectiveness. While many industries have moved to cloud-based systems for their infrastructure and email, law offices and legal firms have been slow to adopt this technology.
Cloud Solutions to Dominate Legal Tech – Key Statistics
The global legal billing software market was valued at £1.26 billion in 2022 and is projected to reach £4.16 billion by 2030.
By 2026, investment in lawtech is estimated to reach up to £2.2 billion per year.
50% of law firms in England and Wales are already using AI lawtech to automate tasks and improve efficiency.
65% of law firms have either planned or implemented website development to improve their online visibility and reach.
72% of law firms are streamlining workflows and improving collaboration with cloud-based case management software, and reducing the cost and time associated with e-discovery using e-discovery software.
56% of solicitors agree that lawyers need to become familiar with non-legal specialist subject matters such as data science, project management, and design thinking.
Regulatory compliance is the fastest growing lawtech segment, increasing 214% in the past three years, as law firms use it to manage their compliance obligations more effectively.
66% of law firms use cloud for data storage and management.
80% of the top 100 firms have a dedicated cyber security resource to help them protect their data and systems from cyberattacks.
Data analytics is the top innovation-related skills training priority for solicitors over the next three years.
Why Law Firms Are Hesitant To Move To The Cloud
Law firms are increasingly realising the benefits of cloud migration. However, there are a few who raise some concerns about the dangers of moving to the cloud. Listed below are the most common fears law firms have about the cloud and how to overcome them.
Security concerns: Law firms handle sensitive client data, so they are understandably hesitant to move it to the cloud. However, a reputable cloud service provider is equipped with robust security measures to protect data from unauthorised access and cyber threats.
Cost concerns: Cloud migration can be expensive upfront, especially for large law firms. However, the long-term cost savings of cloud computing can outweigh the upfront costs.
Lack of expertise: Many law firms do not have the in-house expertise to migrate to the cloud and manage cloud-based systems. However, the right cloud consultant can help law firms with the migration process and ongoing management.
Downtime concerns: Law firms cannot afford downtime, so they are hesitant to switch to a new system that could potentially cause disruptions. However, a robust set of cloud services offer high uptime guarantees, so law firms can be confident that their systems will be available when they need them.
Compliance concerns: Law firms must comply with a number of regulations, so they need to make sure that their cloud-based systems meet those requirements. However, the best kind of cloud service provider is able to offer a variety of compliance features and certifications, so law firms can choose a provider that meets their specific needs.
Challenges with On-Premises, Server-Based Solutions
While on-premises, server-based storage solutions deliver superior performance with low latency and swift read/write capabilities, they are encumbered with intrinsic challenges.
Cost and space requirements
A small law office might need to spend $10,000 on a server and $1,000 per month on maintenance. They would also need to find a secure place to put the server, which could be difficult and expensive in a city centre office.
Setup and maintenance
On-premises servers can be complex to set up and maintain. A legal firm might need to hire a full-time IT person to manage their server, or they might need to pay an outside contractor to do it for them.
Uptime issues
If a litigation office's server goes down, they can't access their case files, their time tracking system, or their billing system. This can cause major disruptions to their business and could lead to lost revenue.
Performance and security concerns
On-premises servers often run outdated software that is slow and insecure. This can make it difficult for solicitors and barristers to do their work efficiently and could put the firm's data at risk of being hacked.
Limited accessibility
If a lawyer wants to work from home, they need to be able to access the firm's server. This can be difficult to do if the server is not set up for remote access.
Legal-Specific Cloud Services: A Must-Have for Modern Solicitors and Barristers
Legal-specific software platforms is essential for law offices and legal firms that want to operate efficiently and compliantly in today's complex legal landscape. These specialised solutions are designed to meet the unique needs of solicitors and barristers, including features for managing client data, trust accounts, and court calendars.
As legal-specific software platforms move to the cloud, law firms can benefit from a range of powerful advantages, including:
Enhanced information visibility and access: Cloud-based software gives lawyers and staff secure access to critical data from anywhere, improving efficiency and agility.
Seamless collaboration: Cloud software enables teams to work together seamlessly, regardless of location. This real-time collaboration improves communication and competence, leading to better client service.
Streamlined workflows and systems: Cloud software automates many routine tasks, freeing up lawyers and staff to focus on high-value work. This results in faster case turnaround and a competitive edge.
Security and reliability: Cloud-based systems offer robust security features and high uptime, ensuring the safety of sensitive legal data.
Reduced barriers to IT maintenance and support: Cloud solutions eliminate the need for expensive and complex in-house servers, simplifying IT management and freeing up resources for more important tasks.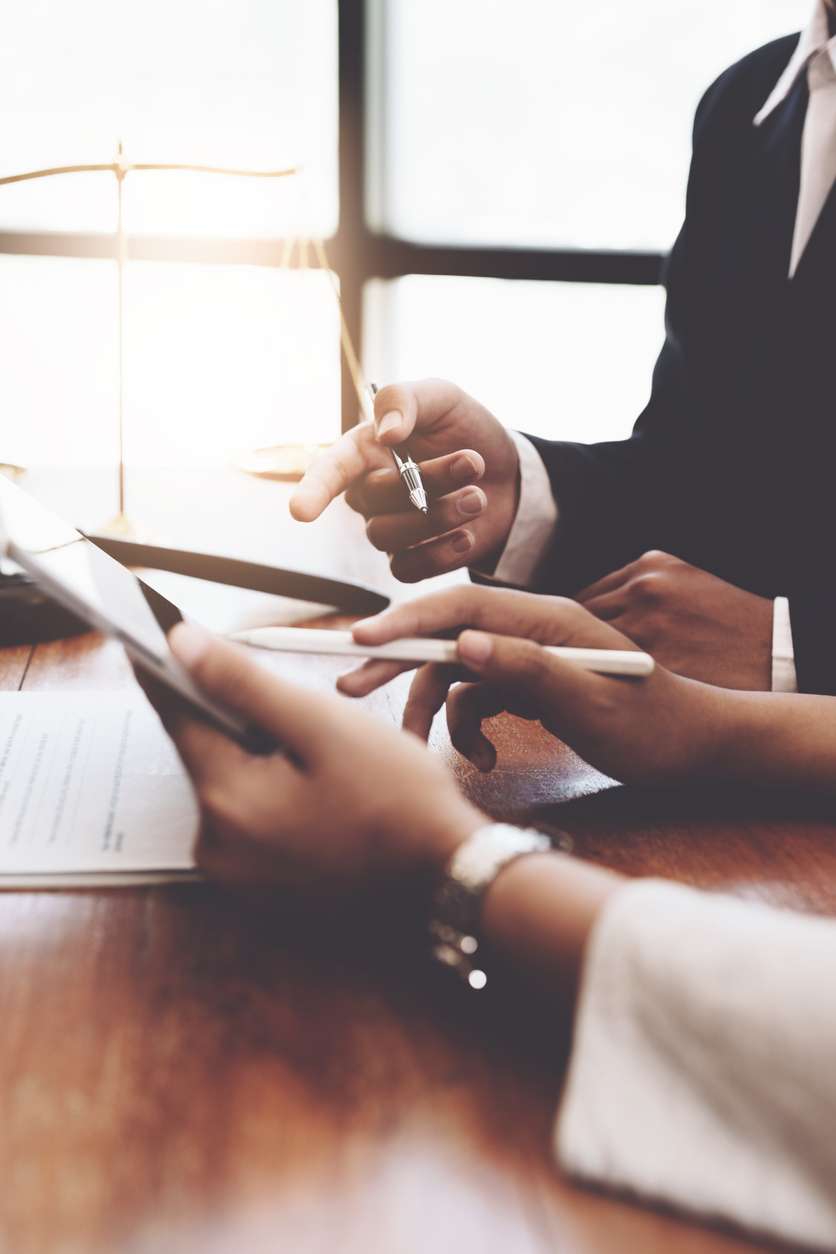 New Expectations for Law Firms in the Digital Age
The legal landscape is changing rapidly due to technology. Law firms that don't change to keep up risk losing clients and employees.
Clients' expectations are rising. Clients want to be able to complete tasks quickly and easily online, including legal tasks. They don't want to have to meet with lawyers in person. They want a convenient, client-centred experience that fits their digital lifestyle.
Employees' expectations are rising too. Lawyers, paralegals, and support staff want to use the latest technology to be more efficient and productive. Law firm managers know that they need to provide technology to attract and keep top talent.
Law firms must compete with online legal services. Clients can now get routine legal tasks done online, often for less than what traditional law firms charge. While technology can't replace lawyers' expertise, it has changed the legal landscape. Lawyers must learn to use technology and digital processes to meet the complex demands of modern legal work.
Use Cases of Cloud Services in the Legal Industry
Cloud computing is transforming the legal industry. Every month, new cloud-based services and add-ons are being released to help lawyers practice more efficiently and effectively. By embracing cloud computing, law firms can run more efficient, effective, and secure offices. Cloud migration can support law offices and legal firms through the following:
Word Processing and Collaboration
Simplify document collaboration by eliminating email attachments and versioning issues. Access, edit, and collaborate on legal documents from anywhere with an internet connection.
E-mail in the Cloud
Establish a professional identity with a custom domain name email address, enhancing your law firm's credibility and communication efficiency.
Practice Management
Streamline firm operations and mitigate risks with cloud-based practice management tools. Track time, manage client meetings, and handle billing seamlessly.
Time & Billing
Ensure prompt and accurate billing by leveraging cloud-based time and billing solutions. Track billable hours on any device and generate professional invoices swiftly.
Virtual Law Office Platforms
Extend your legal services reach with virtual law office platforms that enable remote client intake, collaboration, and service delivery, catering to an online-savvy clientele.
File Storage, Backup, and Synchronisation
Safeguard important legal files while enjoying the convenience of secure, online access. Access and sync files from various devices, including desktops, smartphones, and tablets.
Document Management
Efficiently manage extensive legal document libraries with cloud-based document management systems. Organize, search, and access gigabytes of legal information with ease.
Going digital is a big task, but not doing it will only cost your business more time and money in the long run. Intelliworx can help your move to the cloud easy, secure, and stress-free. Contact our cloud migration expert today.