Managed security services in London
The experts you need to secure the future of your business.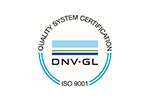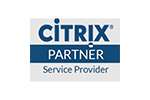 Make your business more secure with managed security services
Nowadays, there are many cyber threats that can cripple your business if you are not prepared. It's important to take every single one of these threats seriously and take the necessary steps to protect your business from them. However, this isn't always easy to do on your own. That's why hiring a managed security services provider may be the best decision for your business' future security.
With INTELLIWORX, there's no need to worry about the safety and security of your critical data and digital assets. We offer a range of managed security services (MSS) that will keep your critical data safe and secure with comprehensive network management and round-the-clock protection.
We will set up a managed firewall for all inbound and outbound traffic on your server or LAN. This includes protection from malware, spam, DDoS attacks, intrusion detection systems, intrusion prevention systems, etc. In addition to this, there is a full suite of backup options which includes daily data backups or offsite backups for disaster recovery in case of a disaster or incident at your office or the data centre where you have servers hosted. And this is only the beginning…
Bespoke security solutions for the modern enterprise
Security is one of the most critical hurdles that a modern enterprise faces. It has become a key factor in how a business defines its competitiveness and operational efficiency. As the enterprise network expands from offices to customer locations, from data centres to cloud-based systems, from on-premises storage to public/private/hybrid clouds, security needs to be present every step of the way.
Enterprises are adopting cloud computing, mobility, and big data at record scale. As such, these trends are significantly changing the security risks for enterprises, but we realise that your business is unique, so we can provide the right solutions to help your enterprise cope with these challenges.
We believe in empowering our customers with the relevant tools to help them make the right decisions for their security.
Our advanced analytics can identify what is going on in your network as well as produce an accurate assessment of the risks associated with those activities. We use this information to provide recommendations to you as to how to handle those risks, as well as provide you with a tailored set of recommendations for your security posture. We have also developed a Threat Management framework which is designed to detect and mitigate cyber security incidents quickly, so they don't threaten your bottom line.
Premium security monitoring and management at all times
The need for security is greater than ever. With the help of our top-level IT professionals, we can offer high-end services to ensure that your company's security is always on track. We provide you with a team of security experts who can detect and mitigate any kind of security breach, along with an unmatched response time.
Our security analysts are always on the lookout for vulnerabilities in the network and they will never stop until they find a way to eliminate them. They are responsible for assessing risk, detecting incidents, investigating incidents, responding to incidents, and reporting information to the appropriate individuals, so you can rest assured that our team and range of security services and solutions have been designed with your business's future in mind.