Quality M365 consulting for London enterprises
Streamline your business processes and boost your profit margin with M365 consulting.
Microsoft 365 consulting that maximises your ROI
Microsoft 365 is a cloud-based service that offers enterprises many advantages. Including apps such as Word, Excel, PowerPoint, Outlook, SharePoint Online, Exchange Online, Microsoft Teams and many more, M365 has the power to boost employee productivity and increase your company's bottom line.
It offers real-time collaboration tools, advanced security, cloud storage for all your documents, and the ability to work from anywhere on any device. It can also help organisations cut costs and reduce IT support requirements – but only if you know how to use it effectively.
Unfortunately, not all Microsoft 365 implementations are equally successful. Many businesses have struggled to get the most out of the Microsoft suite due to inadequate planning and poor execution. This is where we step in. We have extensive practical experience in implementing Microsoft 365 from both a user and technical standpoint and can provide you with a wealth of knowledge that will help you avoid common pitfalls and ensure that your implementation is a success.
We can help you determine how best to use Microsoft 365 services for your business, whether it makes sense for you to use the service at all, and how to make the most of this exciting technology. We'll work with you every step of the way as an extension of your IT department or independently, helping you get up and running quickly while providing ongoing support, management, and training so that your investment remains protected over time.
Leverage our Microsoft expertise to keep your enterprise operationally and strategically efficient
Whether you are looking for a partner to get you started with M365, or you just want to ensure you are getting the most out of your already integrated Microsoft platform, we can help you achieve your desired results quickly and efficiently.
The most important thing to keep in mind is that Office 365 is not a one-size-fits-all solution. There are many different ways to integrate and use this technology, which means there are also many different ways to get the most out of it. No matter what your specific needs are, we can help you determine the best approach for your particular organisation.
Our team of Microsoft experts can help you understand how Office 365 will work for your business, and we can also help you integrate it with your existing systems. If you are looking for an Office 365 partner, we can provide the guidance and expertise you need to help your organisation make the most of this technology.
As a Microsoft Gold partner, we pride ourselves on knowing everything there is to know about Microsoft products, and we endeavour to help enterprises in London and across the UK unlock the full benefits of the platform, so their business can become both more efficient and competitive.
Helping you get the most out of your Microsoft 365 investment
M365 is enterprise-grade software that can streamline your business processes like never before, but you have to know how to use it. With our premium M365 consulting services, you'll be guaranteed that your M365 investment will not only work for you, but your ROI will soar.
We can ensure you have the right Microsoft 365 plan for your business operations and help you find the best way to implement the software into your business environment, which includes everything from Office 365 to Azure. We can also streamline your business processes and provide guidance on how to get the most out of your investment.
Whether you are just getting started with M365 or want a second opinion, we can help you take advantage of this powerful technology. We will assess your current systems and determine how they can be improved. We will also provide guidance on how to maximise the potential of all your M365 applications.
One of our certified consultants will work directly with your team, so you not only get a fresh perspective but also someone who is familiar with your work environment. This allows us to make changes that will have the biggest impact for your organisation.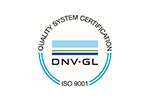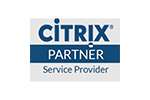 Contact us today on 020 3051 4590 or click below to see how Microsoft 365 Experts at INTELLIWORX can help your business.