By 2025, Australia aims to be one of the top 3 digital governments in the world. There is no doubt that the COVID-19 crisis has accelerated the digital transformation in government and the public sector. From government services being developed and delivered remotely, to virtual parliament meetings and digital health services, we have seen a significant acceleration in public-sector digital transformation. 
This uptake of technology has been imperative to keep the country functioning, but it hasn't been without its challenges. 
What is digital transformation?
Digital transformation is the ongoing improvement and integration of technologies that allow organisations to reimagine their processes, operations, and services to transform by replacing existing or outdated systems and approaches, to meet market or customer expectations. 
While introducing new technology can help drive digital transformation, it is important to take a holistic view of the current IT environment and focus on optimising the way existing infrastructure can be used to deliver services. In many circumstances, current infrastructure can be used more effectively and processes can be optimised so that the organisation benefits long term from greater efficiency and modernisation at a fraction of the cost associated with starting from scratch.
Digital transformation in the public sector
The public sector is critical to the personal and professional lives of every member of society. When these organisations make decisions, they impact global economies and health initiatives, environmental and sustainability practices, data privacy standards, as well as myriad other impact areas. It is imperative the public sector can meet the challenges of digital transformation, such as:
Unclear IT strategy
To avoid wasting time and money, it is important to have a clear plan on how IT strategies will work. Having an actionable strategy in place can also help ensure the success of any digital transformation project. In projects that fail to achieve success, a lack of planning is most often the reason. Without a succinct IT strategy and a clear grasp of how people, technology, processes and services work together, there is a risk of implementing solutions that are unnecessary or do not meet the needs of users. To assure proper procurement of digital tools, public sector organisations must take the appropriate care in approving any new technology investments.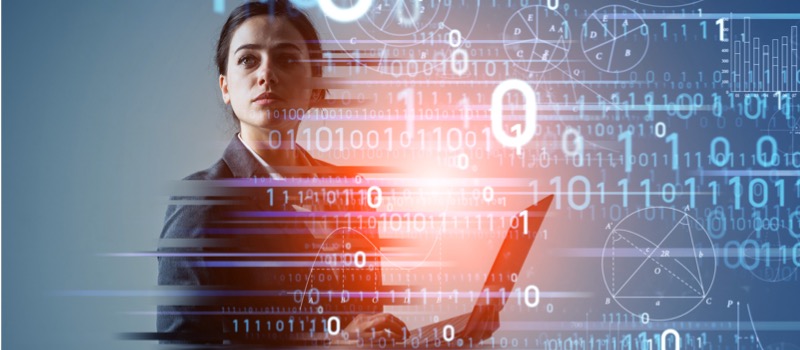 Legacy infrastructure
Despite the rapid transition to cloud services, there are still many public sector organisations such as local governments relying on costly and inflexible outdated computer systems. These sorts of systems lead only to inefficiency and downtime as well as increased spending since they are no longer meeting their users' needs for agility and performance. Systems begin failing when they become obsolete – which is common for any technology that's been around for a long time. 
Part of a digital transformation strategy is to discover if existing IT infrastructure is still usable and can be integrated with newer, more agile technology such as cloud services, and what is obsolete and needs to be upgraded. This requires some planning and can be done over time, rather than wholesale, to avoid disruption to operations and disconnecting users. 
Data sharing and analytics
The public sector holds a variety of sensitive customer data to understand demographics so that they can tailor their services and secure information appropriately. The ability to share this information is important as it helps drive decisions and policy in areas such as healthcare and education. Data silos, which are fragmented and stored in various ways across departments, can lead to mismanagement of data, reducing the effectiveness of digital transformation. 
Culture
One of the biggest challenges to successfully implementing and following through with a Digital Transformation initiative is company culture. Strong leadership, as well as an open-minded work environment, are necessary for success in any given project.
Public sector organisations need to adopt a digital-first approach on top of the change process. This will involve fostering employees' interest in new technology and aligning them with processes for development. It is important to involve employees from the start to encourage adoption rates, which can improve employee capabilities as well as public sector organisations' success in digital transformation.
Cloud-based services
Cloud-based digital transformation is becoming more important than ever to deliver cutting-edge public services, but regardless many public sector agencies still view cloud services with suspicion and caution. 
Yet Australia has been one of the first countries to recognise that cloud services are critical infrastructure, taking a risk-based approach in security so public sector digital transformation can continue at an accelerated rate. Currently, government agencies, and the healthcare and education sectors are some of the most rapid adopters of Microsoft Azure, as Microsoft is recognised as the most complete and trusted cloud platform in Australia.
Digital transformation is not one-time work, but rather an ongoing commitment. The digital landscape changes constantly and cutting-edge technology makes it more accessible than ever before. To cope with these constant changes, you need the right partner who can guide your organisation. Talk to the leading digital transformation consultants at INTELLIWORX and modernise your business.