The role of cloud computing in information technology and business has grown to be critically important over the last decade. Small businesses and big corporations alike have benefited from cloud computing's agility, flexibility, performance, and cost innovation. 
The COVID-19 pandemic has further driven business behaviour in changing the traditional workplace environment into a virtual workplace, with communication tools such as Microsoft Teams and cloud services such as Microsoft Azure.  
However, as the demand for cloud services grows, so does the concern about how to best manage cloud security. According to Gartner's recent forecast, through 2025, nearly every cloud security problem will be the customer's fault – an alarming prediction but one that can be prevented if customers understand what aspects of cloud security they are responsible for. 
The Shared Responsibility model for cloud security minimises the risk of introducing vulnerabilities into public, hybrid, and multi-cloud environments, resulting in a safer environment. Take a look at what this means for your business.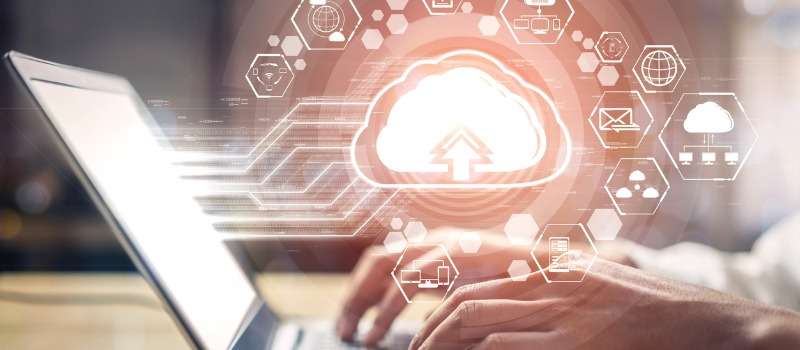 What is the Shared Responsibility Model?
In the Shared Responsibility Model, both cloud providers and customers are held accountable for the security of a cloud environment, regardless of the cloud delivery model. This includes everything from hardware and infrastructure to data, network controls, operating systems, and access rights. 
Many organisations fail to grasp the concept of shared responsibility and think that cloud workloads, data, and applications are all safeguarded by the cloud provider's security measures. This may inadvertently lead to organisations using a public cloud that does not have full security or that exposes applications or operating systems to attacks. 
Who is responsible for what in the Shared Responsibility Model?
The cloud security framework is divided between two parties: the customer and the cloud provider. The cloud provider guarantees data centre safety, network safety, and virtualisation platform security. In addition, the cloud provider is required to detect security problems. 
The customer should take care to ensure that their data and applications are properly secured on the cloud. Data should be encrypted, access controls should be in place, and applications should be built and deployed securely. Additionally, the customer should monitor their portion of the system for security events. 
It's important to note that the shared responsibility model will vary depending on whether you're using Infrastructure as a Service (IaaS), Platform as a Service (PaaS), or Software as a Service (SaaS), as follows:
Software as a service (SaaS): application security, maintenance, and management are all handled by the provider. The customer covers endpoints, user and network security, errors, workloads, and data. 

Platform as a service (PaaS): providers provide security for the hardware and software required to build applications. Security for the application itself, the endpoints, the users, the network, and the workloads is the responsibility of the user. 

Infrastructure as a service (IaaS): A cloud provider who provides IaaS infrastructure provides a large number of computing resources, including virtualised servers, storage, and network equipment. The infrastructure is protected by the cloud provider, while the business maintains security for anything it places on the cloud infrastructure, including operating systems, applications, middleware, containers, workloads, data, and code. 
The Shared Responsibility Model in practice
Since the cloud service provider does not have visibility into data stored in the public cloud, the customer is responsible for data security, compliance, and accessibility regardless of whether they use SaaS, PaaS, or IaaS models, including:
Identity Access and Management (IAM)

Endpoint and network security

User credentials

Workloads and container security

Configurations

APIs

Code
The cloud provider takes responsibility for those areas they are directly in control of, including the security of: 
The physical layer, hardware and infrastructure

The virtualisation layer

Network controls and provider services

Facilities that run cloud resources
Shared Responsibility Model best practices for business
When adopting the Shared Responsibility Model, your business should ensure the following practices are adhered to:
Ensure clear roles and responsibilities: Everyone should understand their part in keeping applications and data secure in the Shared Responsibility Model, with clearly defined roles and obligations. Cloud providers usually have similar structures, but they differ in some respects. 
Deploy, test, and review security controls: Ensure that data and assets are safeguarded from unauthorised access by enforcing all levels of security. In addition to including controls in your organisational change management process, regularly test them to ensure they are functioning properly and review them when necessary.
Security awareness: Your employees must be educated about the Shared Responsibility Model and how it relates to preserving data and resources, encouraging a wider understanding of how crucial cloud safety is and how they can proactively take part in preventing security issues.  
Threat monitoring and detection: Monitor for any security threats, so you can address them appropriately and early to prevent any security incidents. 
The benefits of the Shared Responsibility Model for business 
A shared security model is complex and requires careful consideration and collaboration between the cloud service provider and customer, but it provides users with several important advantages.
These include:
Enhanced efficiency: The Shared Responsibility Model places significant responsibility for certain security components on the customer, although the cloud provider is responsible for the security of hardware, infrastructure, and the virtualisation layer. By moving to the cloud, IT staff can concentrate on other tasks and needs, as well as dedicate available resources and investments to those areas for which they bear responsibility. 
Increased security: Cloud providers are concerned about safeguarding their cloud ecosystem, and they devote significant resources to guaranteeing their clients are well shielded. CSPs conduct extensive monitoring and testing, as well as rapid patching and updating in accordance with the terms of service. 
Expertise: When it comes to emerging fields of cloud security, CSPs tend to have a higher level of knowledge and expertise. Customers benefit from the partner organisation's experience, assets, and resources when they engage a cloud vendor. 
Secure your business with the cloud security experts 
The greatest challenge for organisations is comprehending and applying the Shared Responsibility Model to their environments. However, many solutions can assist organisations to gain visibility, recapturing control, and defending against risks beforehand. 
To improve your security posture, you must first understand which cloud security elements are your responsibility. At INTELLIWORX, we can provide you with a cloud security assessment to help you establish security practices. Contact the cloud consulting specialists today and fast-track your digital transformation.