With the rapid changes in technology enabling businesses to change the way they work, it has never been more important to find solutions that enable both efficiency and productivity. But choosing the right platform for team members will depend on business needs and working preferences. With increasing numbers of businesses adopting a hybrid workplace, having the right tools in place to support employees is essential.
Both Microsoft 365 and G Suite (now rebadged Google Workspace) offer high-quality cloud-based tools and apps. Before you switch to one of these productivity suites, it is important to know what your needs are so you can decide which one your business should choose.
Microsoft vs Google
Arguably the most popular business productivity suites, Microsoft 365 and Google Workspace aim to provide comprehensive cloud-based apps and services to enhance collaboration and communication. They are reliable, powerful, and tick many of the boxes businesses of all sizes are after in terms of achieving key business processes, such as:
Collaboration tools, such as video, chat, and audio calls
Business email that can be personalised
Cloud storage and file-sharing features
Variety of business apps.
These factors make it challenging to choose between the two but there are key differences within the individual applications and tools that can help you to decide.
Email
Both suites offer custom business email, allowing you to add your company's domain name as your email address. Microsoft offers Outlook which allows you to send and receive emails, as well as manage and organise them, schedule meetings and keep track of tasks. You can also sort, group, or label emails, which is easier to manage. Outlook can be accessed on your computer or mobile device (Android and IOS).
Google's web-based email service is Gmail, which doesn't include a desktop app but can connect to third-party apps such as Calendar or Keep. Gmail allows you to access third-party apps to enhance its functionality, but navigating and using them can be awkward as they are separate.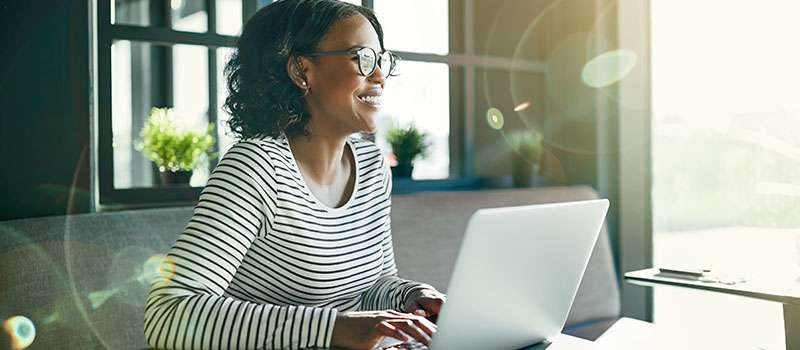 Productivity and collaboration
Microsoft 365 and Google Workspace are great tools for boosting productivity. Let's take a look at the productivity apps of each suite.
Both Microsoft 365 and Google offer word processing, spreadsheet calculations, and presentations. With Microsoft, you will get Word, Excel, and PowerPoint. With Google, it's Google Docs, Sheets, and Slides.
Accessibility to Microsoft's productivity tools is via computer, mobile and web apps. The tools include collaborative capabilities such as real-time co-authoring. This means your team can work on the same document at the same time, which is useful when team members are in different locations. Google's applications are hosted exclusively on the web, with real-time authoring capabilities also allowing team members to comment, edit, and review changes on documents.
Communication
Microsoft 365 and Google Workspace offer a plethora of tools to collaborate interactively with everyone across your company, including your clients, stakeholders, and employees.
Microsoft Teams has an edge over other communication tools because of its ability to integrate with more than 250 business apps, making it ideal for business use. It can be used for a wide variety of purposes such as conducting meetings, file sharing, and managing projects. Teams can host video calls for up to 300 people at the same time as well as chat with colleagues.
Google's communication tools Chat and Meet are fully integrated with Google Drive, Gmail and other apps. Meet supports up to 250 people for video calls and chat, and with Calendar synced to the app, it is simple to schedule and host meetings.
Both platforms have similar features including sharing of screens and files, customising backgrounds, search functionality, recording of meetings, etc.
Security
It is vital to have robust security options to ensure your business-critical tasks are secure across all productivity apps and tools being used on and off-site. Unfortunately, employees are a common cause of security compromises, so it is imperative to have robust security measures in place. Both Microsoft and Google take data security seriously and regularly update their respective suites to allow you to access applications, contacts, emails and more from any internet-connected device with confidence.
Microsoft 365 has Exchange Online Protection to email protection from security threats such as malware and spam. Other security features include more than 1000 security and privacy controls that help you meet industry standards and regulations, such as multi-factor authentication, which is a security measure requiring two or more proofs of identity to grant access.
Google Workspace safeguards you and your organisation from phishing and spam, offering two-factor verification, endpoint management, Advanced Protection Program for email, and group-based policy controls.
So which is better for your business?
The key takeaway is the functionality of Microsoft 365 and Google Workplace is pretty much the same. A major difference that separates them is that Microsoft 365 apps are accessible as both desktop and web-based versions. Different licences Microsoft offers allow you to download and install desktop versions to local devices and use them offline as needed. Google Workspace doesn't offer this functionality with desktop versions but it does have a web-app feature that allows offline functions for Sheets, Docs, and Slides.
Another big feature is storage, with Microsoft 365 offering 1TB of cloud storage, compared to that of Google Workspace, which varies depending on which edition you purchase, from 30GB to unlimited. While both Microsoft 365 and Google Workplace have security features to ensure the safety of your business data, Microsoft's offering of multi-factor authentication is more reassuring.
Both suites have impressive features overall, designed to make your business operations seamless and more productive. The power and sophistication of Microsoft 365 apps make it the top choice for businesses who want more capabilities for collaboration, productivity, and security. If you are new to the Microsoft universe or want to get more from your Microsoft 365 subscription, get in touch with the certified consultants at INTELLIWORX and streamline your business.